Figured it's time to make a build thread on here, I've been on the forum since January 2017.
This car is my first Ford and my first turbo charged car, so far...I've never looked back. This car is an absolute blast to drive and always puts a smile on my face.
Anyhow...enough babbling and let's get on to the mod list...
The car already had a few mods when I purchased it and being I knew previous owner really well I knew they where done right and they where what I would have done to a stock ST.
Performance
Cobb CAI
Cobb RMM
Cobb Accessport with Stage 1 Tune
Boomba BOV
Boomba Sound Symposer Delete
MBRP catback exhaust
Dyno 239hp 322 ft lbs torque to the wheels
Engine Bay
Boomba dip stick
Boomba hood release
Boomba red anodized caps - oil, coolant, dip stick, brake
Custom Hydro dipped engine pieces
Carbon Fiber Coolant Tank Cover
Redline Tuning gas hood lifts
Suspension
H&R Coilovers
Wheels
Team Dynamic Pro Race 18"
BlackLoin Champoint performance all season
Tire stickers
Red Sickspeed 3 piece tuner lugs
Custom Lighting Retrofit
XSB swtichback halos
ColorWerkzLED Custom Demon eyes
20" Lightbar
Exterior
Maxton Designs side splitters
Maxton Designs rear side splitters
Maxton Designs Canards
Billetworkz Rally Window vents
Liquid wrapped PDS White with KP Mineral Glacier
Roof and Mirrors PDS Black with Black Betty Pearl
Fully tinted
Mountune Lower grill insert
Interior
Cobb Accesport on Pillar mount
Billetworks custom shift knob
Carbon Fiber Wrap accents
Engine Bay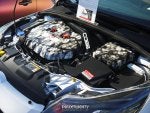 Shift knob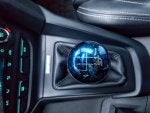 Custom lights....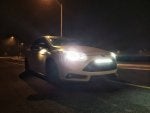 Mountune grill
Wheels
Team Dynamic Pro Race