Discussion Starter
•
#1
•
Good news folks! We've installed iTrader! You're probably wondering what the heck is iTrader? iTrader is a modification that offers a rating system on vbulletin sites such as ours. Very similar to eBays rating system. Members can give feedback to other members they've had transactions with. This should give members some "secureness"
I've borrowed instructions from one of our sister sites
MudInMyBlood.net
Once you have sold/bought from another forum member in the classifieds section, it helps to use iTrader and this is how:
Go the the thread where the deal took place, copy the url at the top, and then click the The number next to Feedback Score under the member you bought(sold) from's(to) name.
This will take you to the feedback page.
Click "submit feedback for xxxxxx"
You should now see the feedback form:
Fill it out:
Then click Submit, and you will see the results: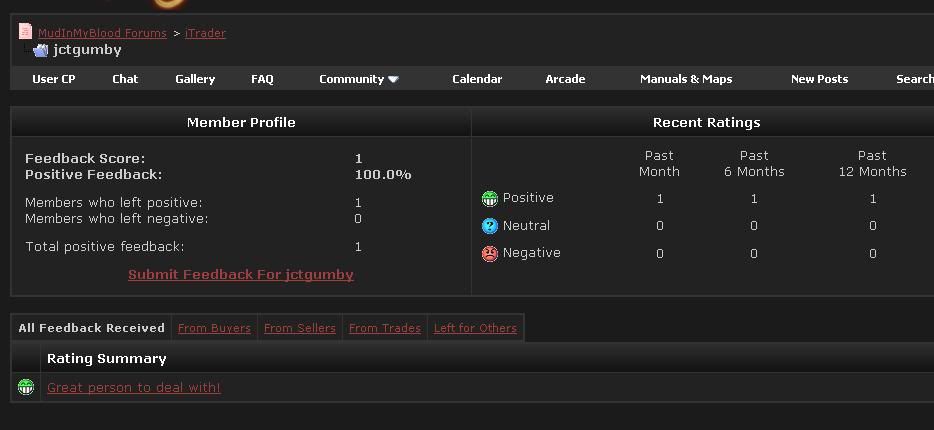 To simply view someones feedback page, just click the number by "feedback" just like in the first step, and you will see their feedback page.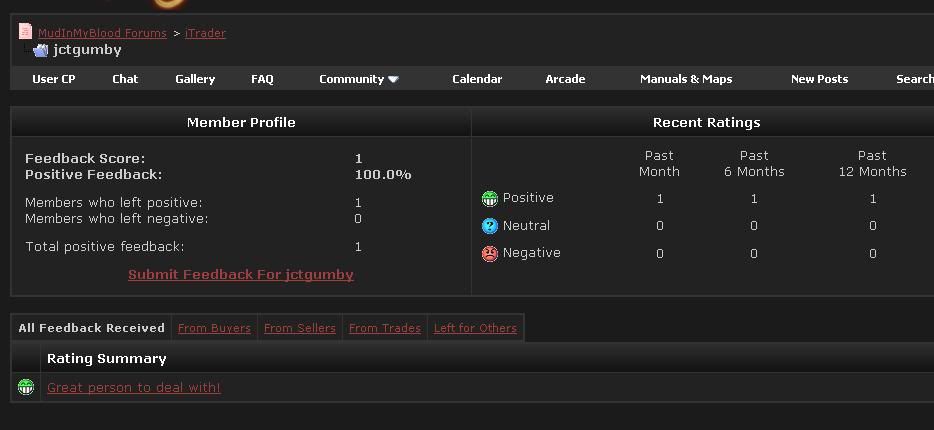 That's it! We hope that you guys use and enjoy this new feature!