Discussion Starter
·
#1
·
Hey guys. Dan here. We have a bunch of BIG MOUTH ram airs that have not passed visual QC. They have minor cosmetic blemishes and are perfectly good to install. Most of the blemishes are very small and you may not even notice them. I am very picky and would not sell them at full price, but I think it would be a terrible waste to throw them out. I wanted to offer the forum community this deal FIRST since this is home base.
Here is what we have.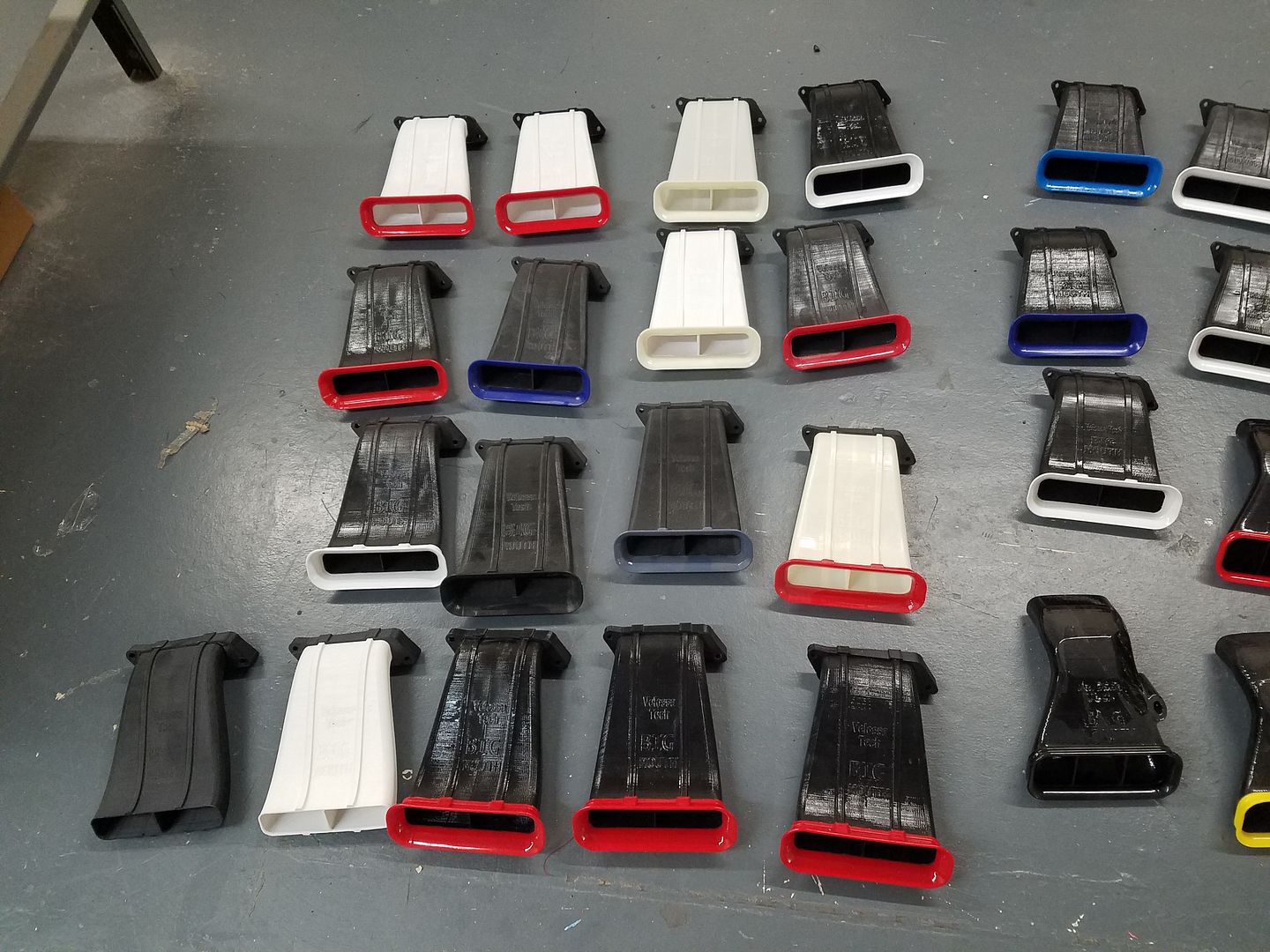 Top left are two red on white big mouths, in very good condition, essentially brand new.
Top is a glow on glow, looks good. Then below that glow on glow is a glow on white, the only blemish is at the joint between the flare and body, its slightly bowed, not terrible as I chose to keep it.
Theres a red on glow in there that looks great too.
The rest are pretty self explanatory. Some are older revs without the gloss body. You may see them in the picture.
The intakes to the right are for the Fiesta ST and Focus RS, ignore those.
The intakes to the left are without flares.
Price for any flared big mouth is 125 shipped within the US.
price for any non-flared big mouth is 90 shipped within the US.
Orders are first come first serve and we offer no warranty on these items.
Please reply to this thread with a "YES" and the color choice you choose from the picture.
Thanks and happy shopping!