Discussion Starter
·
#1
·
Hello everyone.
I wanted to extend this sale offer to you for this labor day weekend.
Promo code "VTLABOR".
I am super excited to roll out our new Generation 3 BIG MOUTH with this awesome sale. As always, 28 colors to choose from and youre EcoBoost will thank you!
This sale applies to wing risers, diffuser fins and dead pedals as well. Get it while it lasts.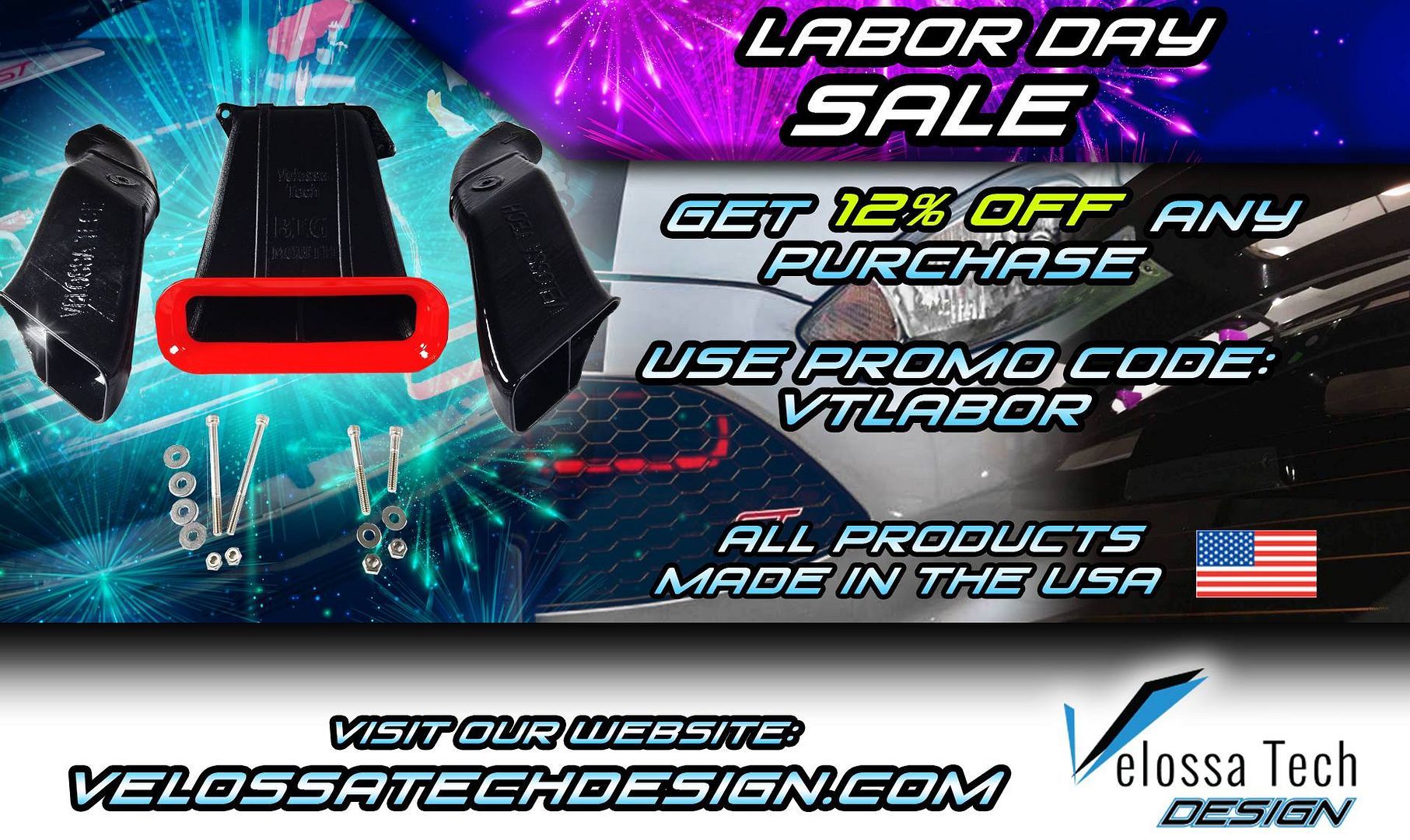 www.velossatechdesign.com
Big thanks to all of our customers and the guys at JST for the awesome front end picture.
Rob Kaishers car is always a stunner.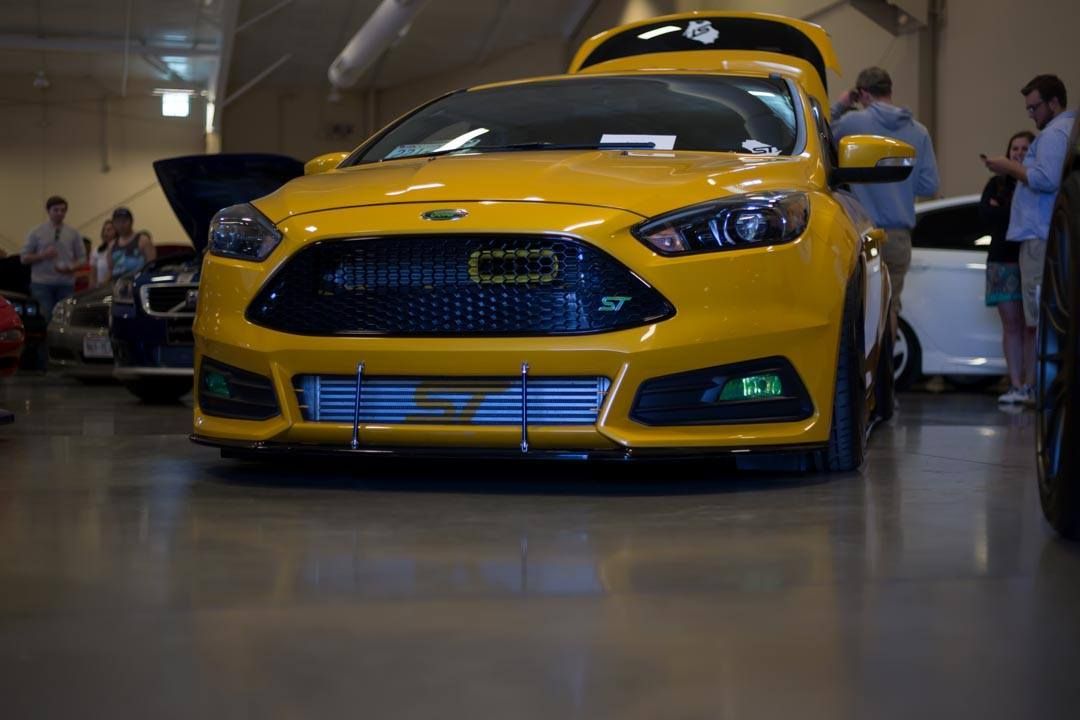 Collage time.
I bet you guys are wondering what Generation 3 BIG MOUTHs look like.
Well let me give you a sneak peak right here. The Gen 3 BIG MOUTH just rolled out for the Fiesta ST community and now you guys get it.
Full gloss, redesigned in some places, left alone in others. It's badder than ever.
Sorry for the fingerprints, this one is fresh!!