Discussion Starter
·
#1
·
Hi everyone - I have a leak on the top of my transmission. It appears to be seeping past the gasket that seals the shift tower to the transmission: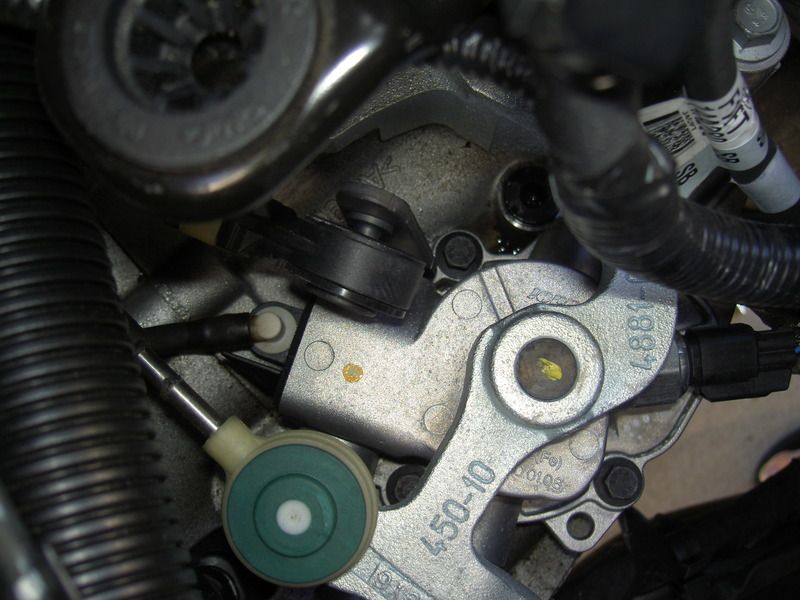 The car only has 13,000 miles on it, 100% stock (besides swapped front Recaros) and is driven gently. I don't slam it into gear. I've never installed an aftermarket shift arm or even touched anything to do with the transmission. I am worried about this because the only other thread that mentions this problem resulted in the dealer replacing the transmission:
http://www.focusst.org/forum/focus-st-maintenance/16719-transmission-leak.html
The transmission vent is the little white tee in the second pic, and is completely clean. Anyway, I have heard that outside of a reverse switch, Ford doesn't open the transmission for any repairs. Does that mean I can expect to have my transmission replaced? I am dropping it off at the dealer on Tuesday for a diagnosis. Unfortunately it's not the dealer I bought it from, since they are 1.5 hrs away. I'm hoping they don't try to say this is abuse or something.
Has anyone else had this problem?
Thanks -