I better get him on making mine.
Definitely do it's a nicely made piece
I came across this flange, it's an eBay part so take that for what it means.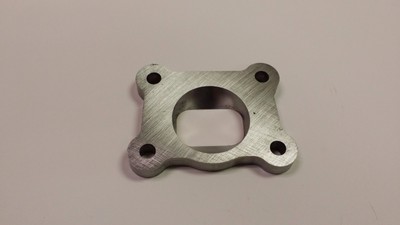 ST Inlet Port Shape: Oval to Round 2.07" ID (2.38"OD). Material: Stainless 304L( not Cast ). All our products are CNC milled using the latest CAD/CAM programs which are built in house on 3 and 4 axis high precision machinery.
But it may be ok if the one I used is still out of stock, I think
@mattdamon33
used it lol
Sent from my iPhone using Tapatalk