I own both tunes and wanted to share my experiences for those that may be looking at either of these options. No dynos or datalogs. Just real life, in-car experience. I am not a professional race car driver, nor am I trying to be. I have been on a few tracks, but I am not a great driver. On the streets, I am an aggressive driver and will push the car to it's limits given the opportunity.
This weekend, I decided to drive up and down Big Bear Mountain to compare the tunes. This is a nice windy road with a few long sweeping passing lanes at certain points. Here are my thoughts after about a 20 mile run for each.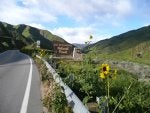 Car Specs:
Green Filter
Miltek CBE
Steeda SSB
91 Octane
Unleashed Tuning:
First of all, Torrie is great and is very quick to respond and send over different tunes. Support is important and that is probably one of the many reasons why Unleashed has been so succesful here. So about the tune... The Unleashed v5 tune is aggressive and is very eager compared to the Steeda tune. Boost comes on quick and will really sit you back in your seat at WOT. The turbo sounds are definitely much more audible there's lots of flutter during partial throttle deceleration and audible WHOOSH of the BPV on higher RPM, quick deceleration. At full WOT, this tune does FEEL like it is putting out more power than the Steeda tune. In a 1/4 run with equal drivers and car, I would put money on this tune. However, I found that driving around in low RPM seemed a little bit touchy. Creeping into first gear at low RPM feels... different, it prefers a little more throttle at 1st gear engagement. At partial throttle mid RPM type driving, the powerband seems a little tricky to predict? Hard to describe without sounding too negative. The power just seems to be more on/off as opposed to smooth and linear. Now at full WOT, higher RPM shifting, it's very very eager and performs great. It IS a very fun tune to drive with.
AT THIS POINT this is the tune I would use for 1/4 mile runs or drag racing.
Steeda Tune:
Not sure why they don't get as much attention as the other tunes here, but I think they deserve more love than what I have seen on this forum. Steeda is however, slower about support and communication. Answering posts in their own Sponsor forum is a bit slow too. I would have to guess that they need more staff to dedicate to the Focus market if they want to be serious about it. Just my honest opinion. As far as the driving experience... At WOT, The Steeda tune does sit you back in your seat as well, but the Unleashed tune does seem like it pulls harder... at WOT. The Steeda tune does not put out the same turbo noises and the fluttering sounds that people seem to like. I have no idea how those sounds relate to the tuning, but it is a night and day difference between these 2 tunes. With the Steeda tune, I can hear the turbo spool but all the fluttering and BPV sounds are gone or very faint. One thing I need to stress is that this tune is VERY linear. I am much more confident pushing the car hard in the corners because the power is very predictable. The torque is there... seemingly at every RPM, ready and willing when you need it. This is a more driver friendly tune from top to bottom in my opinion. AT THIS POINT this is the tune I would use for Auto X or Track.
*Disclaimer:
I think both tunes are great and I hope to see how these tunes develop over time and with addition of other upgrades. I hope my honest review will not be taken personally, and both companies will still support modified tunes for me as I move forward.
I do plan on playing with some of the other tunes in the future, but this is what I have for now. Hope it helps someone!