Finally got around to taking some pictures so I figured I'd start a thread for the mods that will eventually make their way to the car. For now it is stock.
A little background on the car..
I purchased my Oxford White Focus ST3 on 7/18/2013 from Willowbrook Ford in Willowbrook, IL from a friend at the dealer. They did not have the specific car I wanted so I had a 4 mile old ST3 transferred over from Bill Kay Ford in Midlothian, IL. This started on a Wednesday evening and by the next afternoon my car was ready for me to come and complete the deal. The car is fully loaded ST3 with Navigation and Sunroof. Because it was a dealer trade from a dealer 25 miles away, I acquired the car with 29 miles on the odometer.
Modifications
Engine
-Milltek Catless Downpipe
-Stock Exhaust with Magnaflow Muffler in place of stock resonator, stock muffler deleted (retained factory tip)
-FSWerks Intake Tube
-FRPP Cold Air intake setup (Filter/Snorkel)
-CXRacing "DIY" Intercooler Setup
-Breedt Intake Runner Spacer
-Breedt symposer delete plate
-Cobb Accessport V3 with FSWerks tune (from "the Randy era")
Suspension
-H&R Sport Lowering Springs (awaiting install)
Exterior
-30% Tint on all side windows 20% on hatch window
-Gloss Black vinyl wrapped roof
-Triple R Composites Front Lip
-Thule 47" Aeroblade roofrack with 48" (Large) Inno Fairing
+Malone Kayak J Cradles
+Thule Snowboard/Ski Mount
-Removed Front Plate
-Debadged "Focus" emblem
-HOEN XenonMatch Fog Light Bulbs
-LED Reverse Lights
-Chrome bulbs in headlights and taillights for turn signals
-LED cornering lights
-LED Puddle lamps (awaiting install)
-Redline Tuning "Elite" Hood Struts
-Sparco Pro Corsa 18x8 Wheels on stock rubber
-Stock wheels with Bridgestone Blizzak winter tires for snow duty
Interior
-GripGo cellphone/AP3 windshield mount
-Weathertech Front/Rear/Cargo Mats
-Custom "ST" Weathertech badges
-Slight scent of hockey equipment
-
Photos
7/22/2013 - Stock photos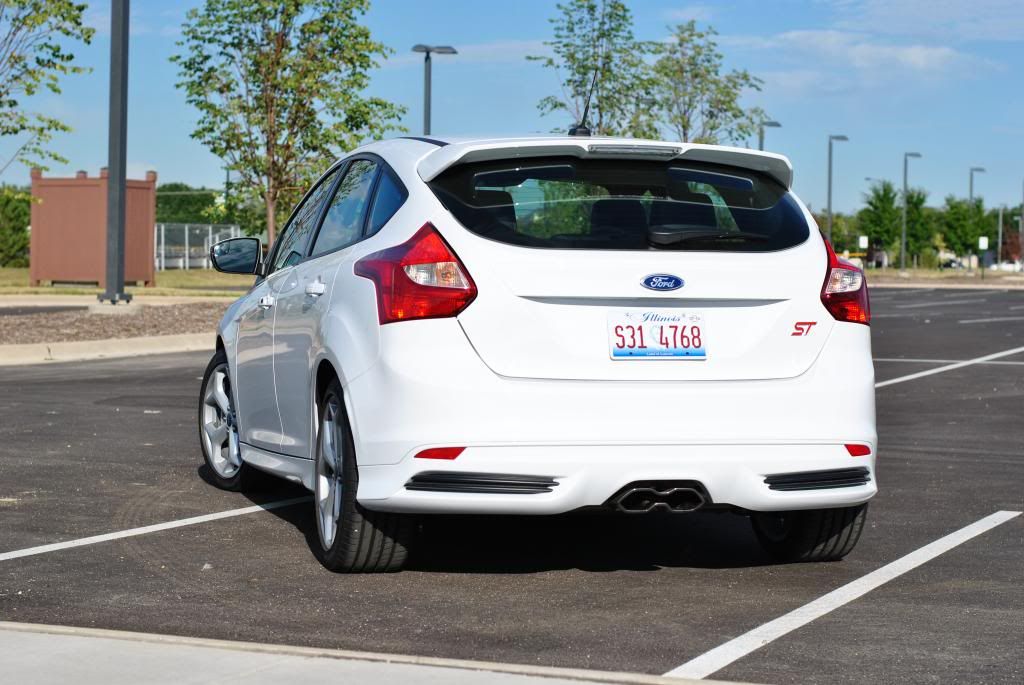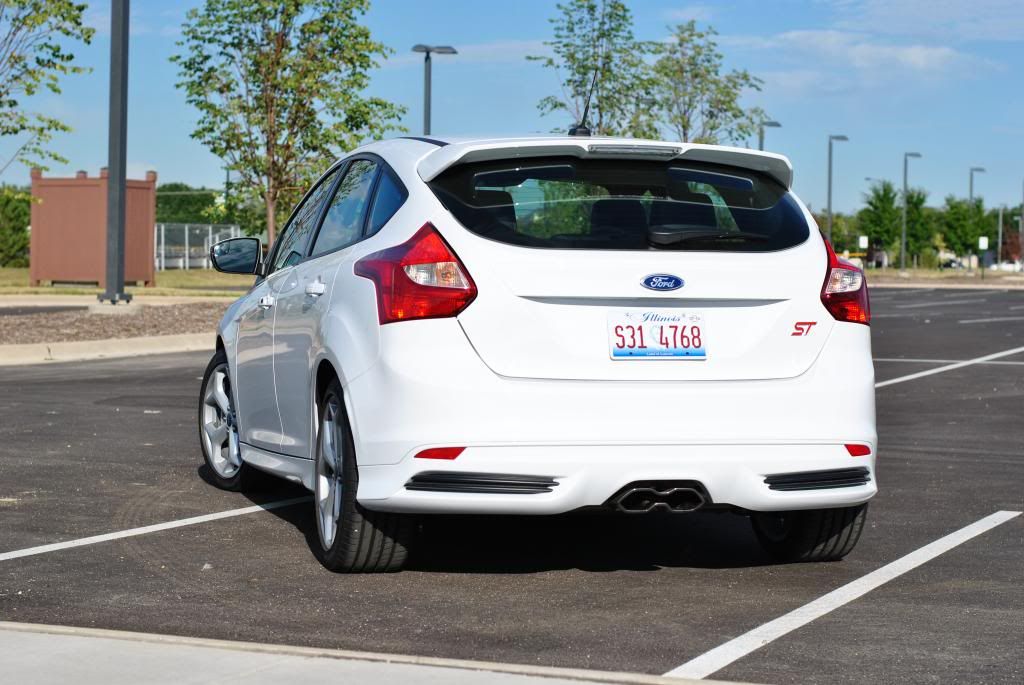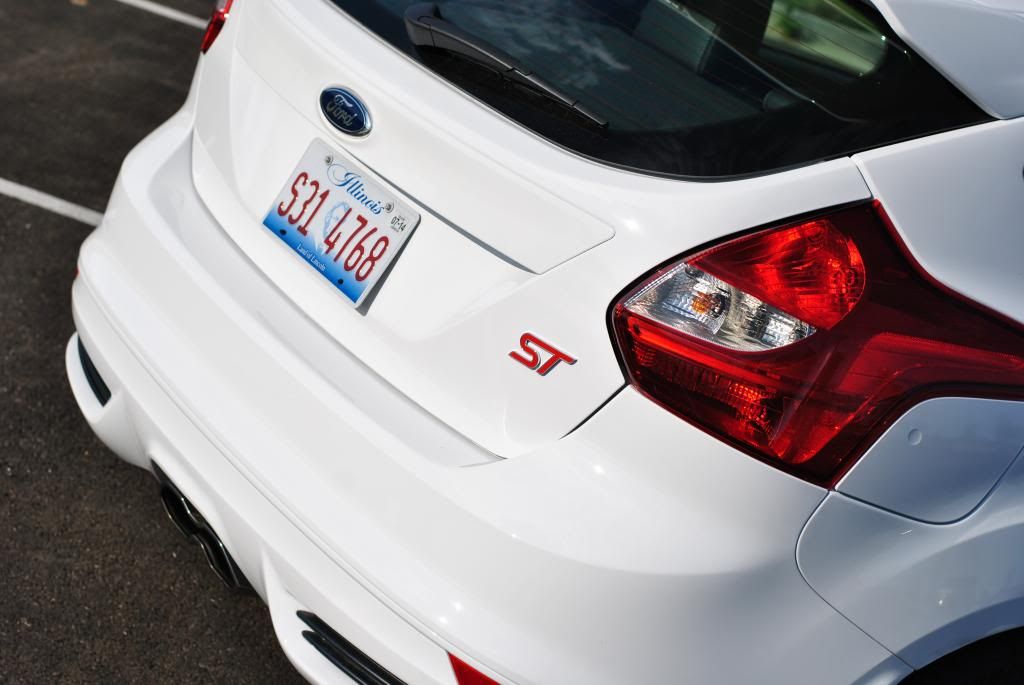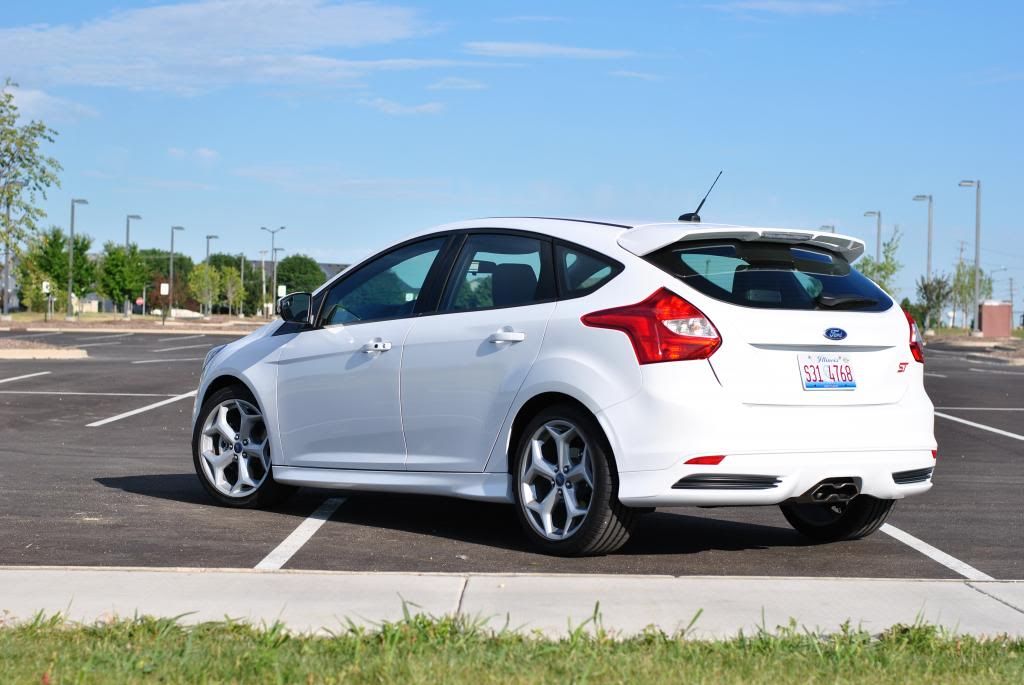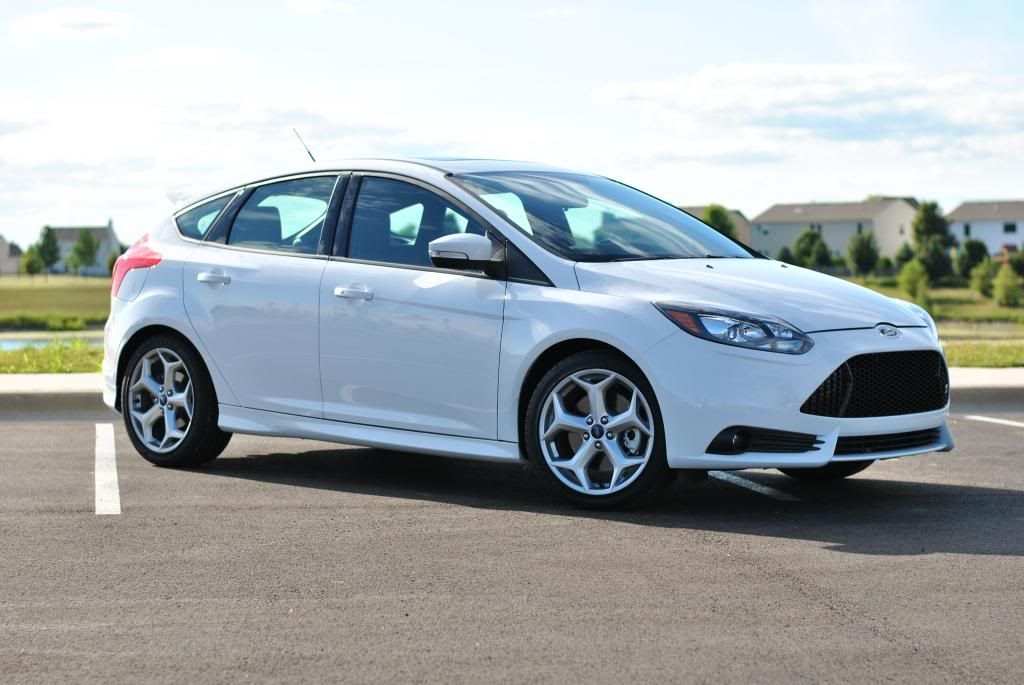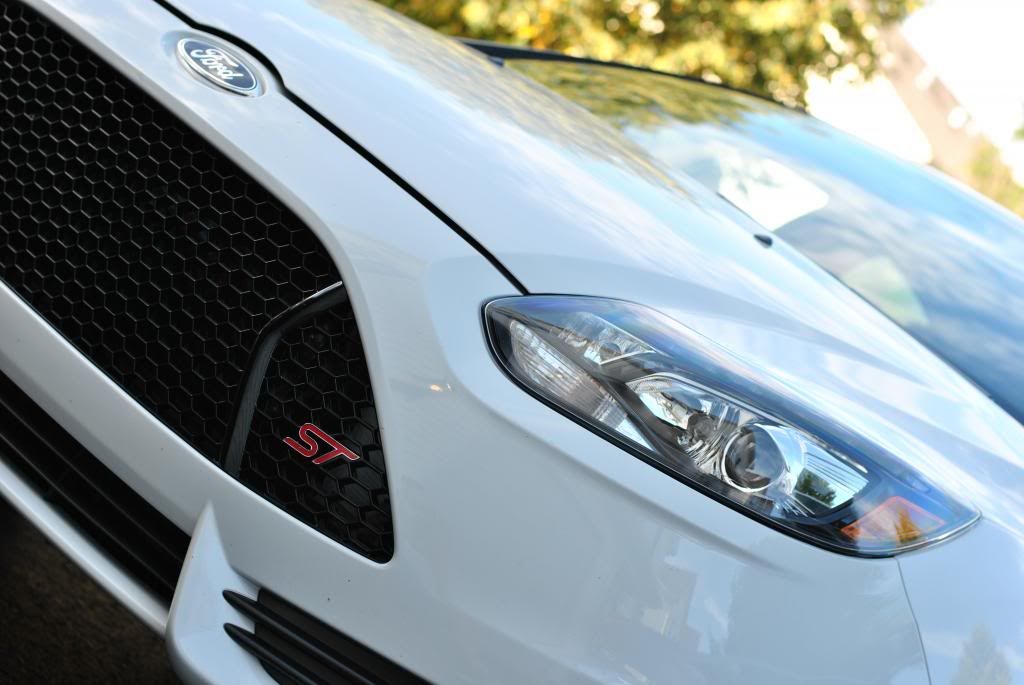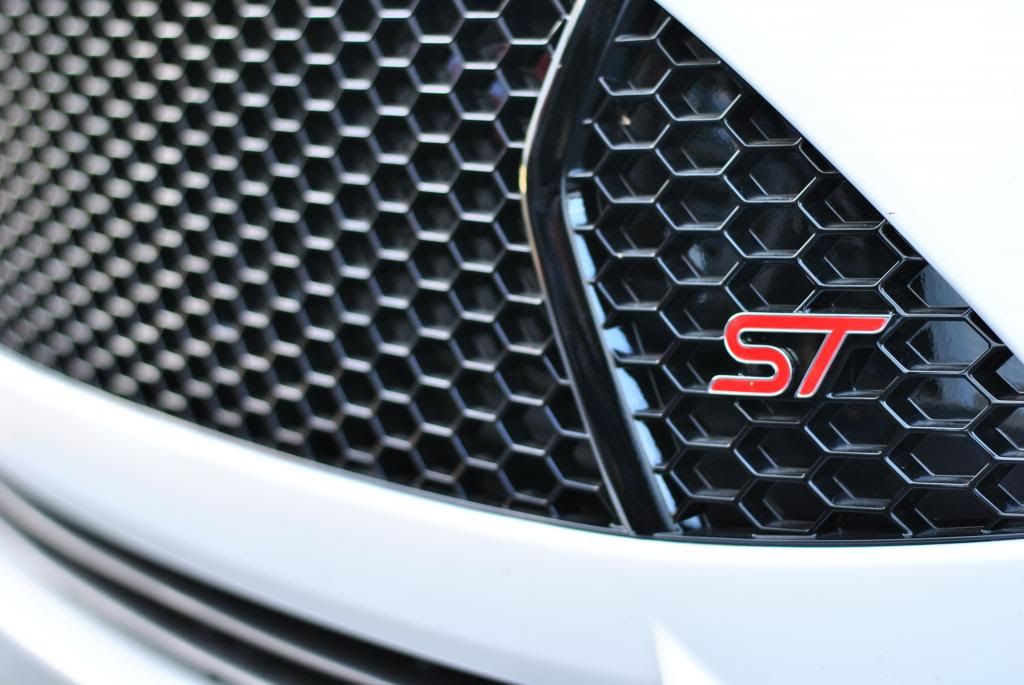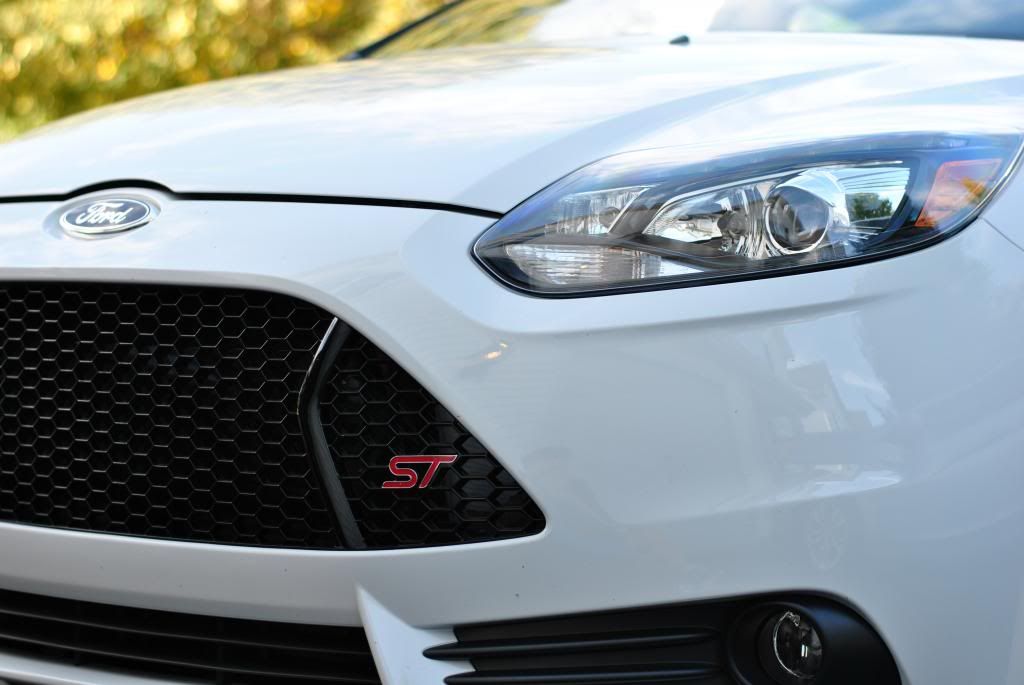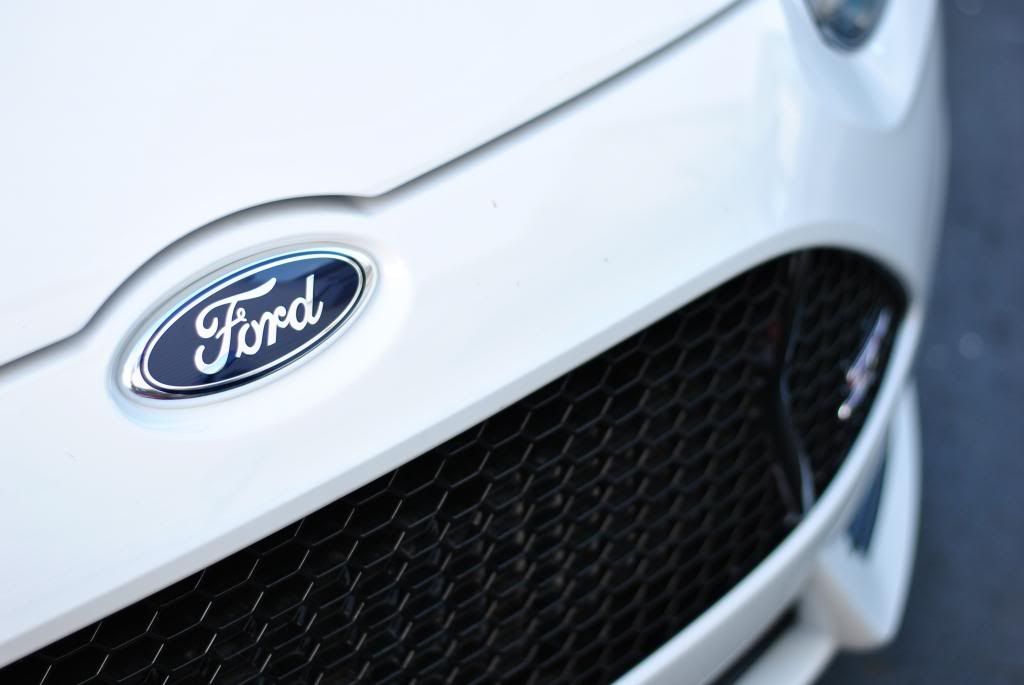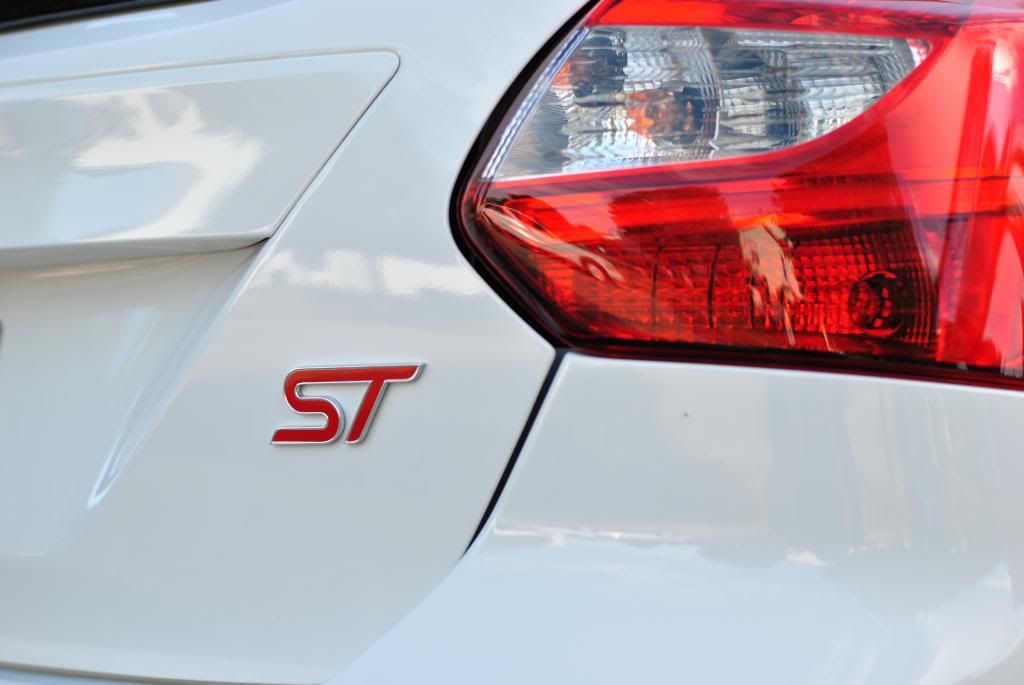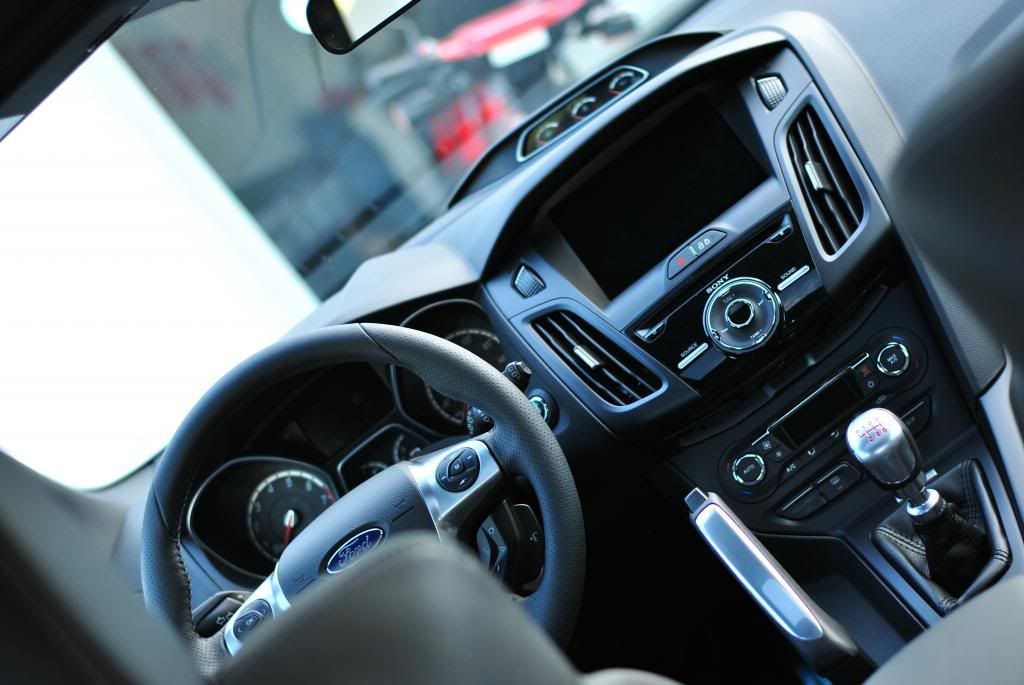 To be continued...