A. Item for sale/trade (model, specs, etc.):
Ford Racing ProCal Tool w/ v1.1 Tune (2013-2014 FoST)
B. Condition: New In box, Used, Good, Fair, Dented, etc.:
Used
C. Price/What you want to trade for:
$350 Shipped in Continental US
D. Location of item:
Orlando, FL
E. Picture of item for sale or for trade MUST CONTAIN (within the same picture) a sheet of paper with the following on it:
Your User Name
Today's Date
Hi all.
I traded in my ST in August of 2015 and have a few parts left over. Once of them is a Ford Racing Tune with ProCal Tool.
This item was purchased new in December of 2014 and installed in January of 2015. The tune was installed for a total of about 7 months and was removed in Early August 2015 as I prepared my ST for trade in.
Install was performed at Brandon Ford in Florida, and I performed the uninstall myself successfully per Ford Racing's instructions. Uninstall was confirmed by the Tool and by my vehicle (which no longer hit the corresponding PSI, and re-enabled the Eco gear shift indicators).
Items included:
-Ford Racing ProCal Calibration Tool (This was a brand new unit and not "refurbished"/"repurposed" as requested by me since I had the intent of keeping the tool)
-SD Card with v1.1 tune
-Instructions/receipts/sticker
Items not included
-K&N drop in filter
-Denso iridium spark plugs (although I will include the box and part numbers so that you can easily find/purchase them.
-Air intake Snorkel
As the receipt shows, about $500 was spent on the kit From Tasca Parts (which did include the snorkel, plugs, and air filter). This sale does not include those items.
Price: $350 Shipped Priority Mail anywhere in the continental US.
PayPal Accepted (cash if local).
*Important notes*
-This tune will ONLY work on vehicles with a matching PCM #. You will be responsible for contacting Ford Racing to ensure that this tune is compatible with your vehicle. This can be done by Emailing or Calling the FR team (Contact info is at FordRacing.com) and submitting the VIN this tune was created for (1FADP3L98EL345801).
(
https://fordperformanceracingparts.com/contacts/contactfrpp.asp
)
Phone: 1 (800) FORD-788
-While I have not confirmed this with the FR team, I do believe that a second hand tune does not make you eligible for the FR warranty. Therefore installation of this tune may possibly render your power train warranty invalid (or at least prevent you from making any claims if the engine/tune is found to be a root cause).
-This is a final sale and I will not be responsible if your DIY install is unsuccessful. Ford Racing and I both recommend that you take it to a FR "Savvy" dealership to perform the install. I drove 100 miles to have mine installed and it was very worth it.
-You will need to purchase the spark plugs required by this tune prior to installing the tune.
-Cost to install (I did the plugs myself) was about $75 when I did it. Your local dealer may have a varying price.
Please PM me directly with any questions you have, and I'll do my best to help you answer.
Pics Below: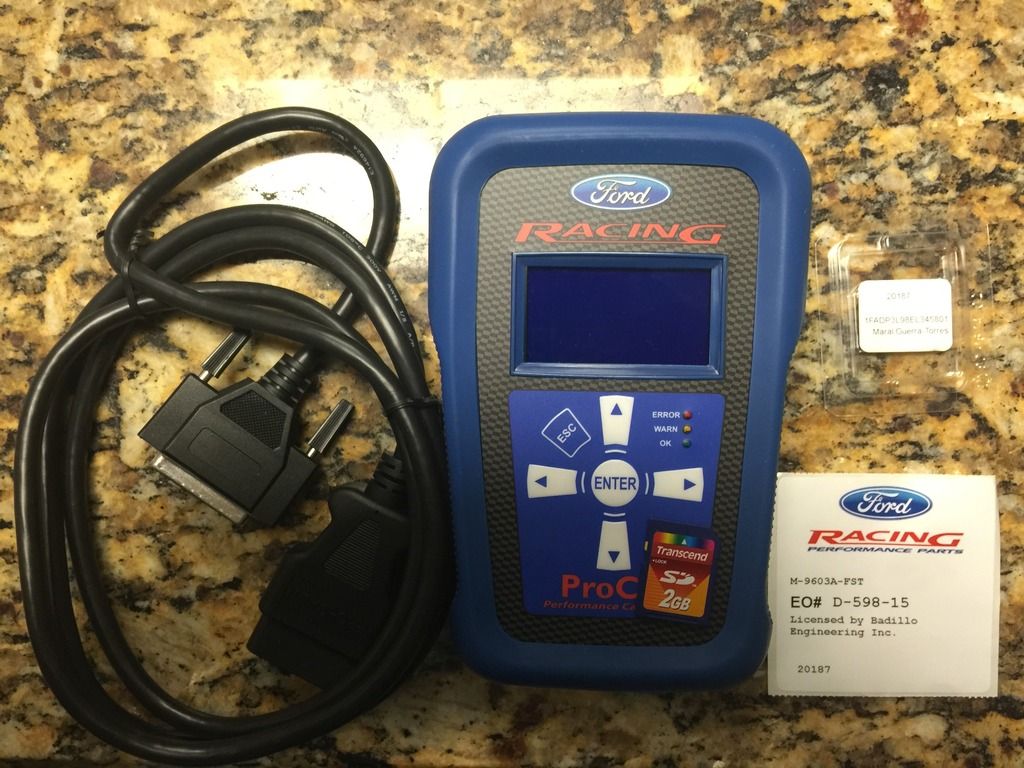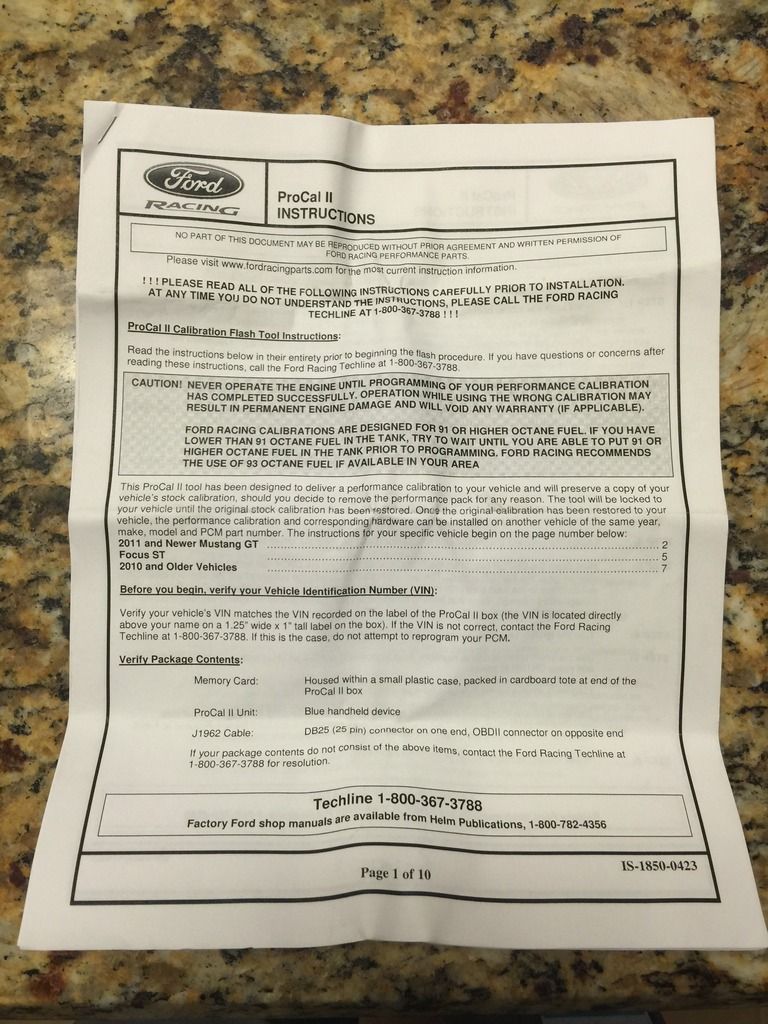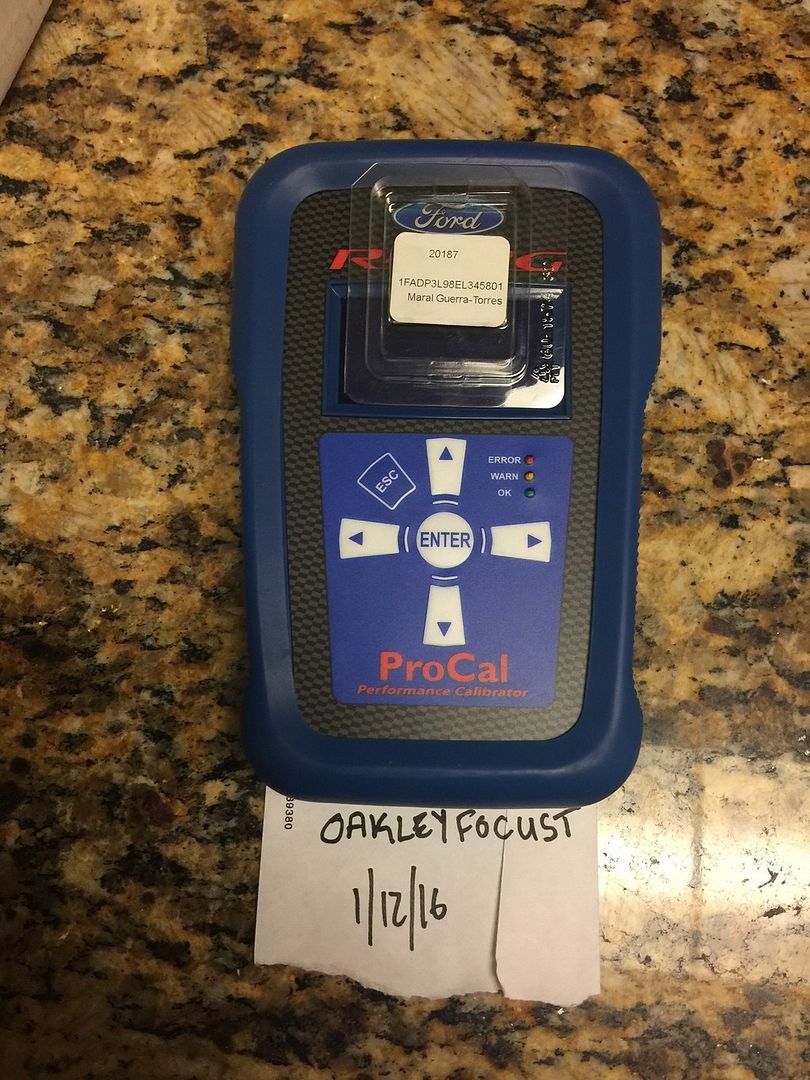 Charts: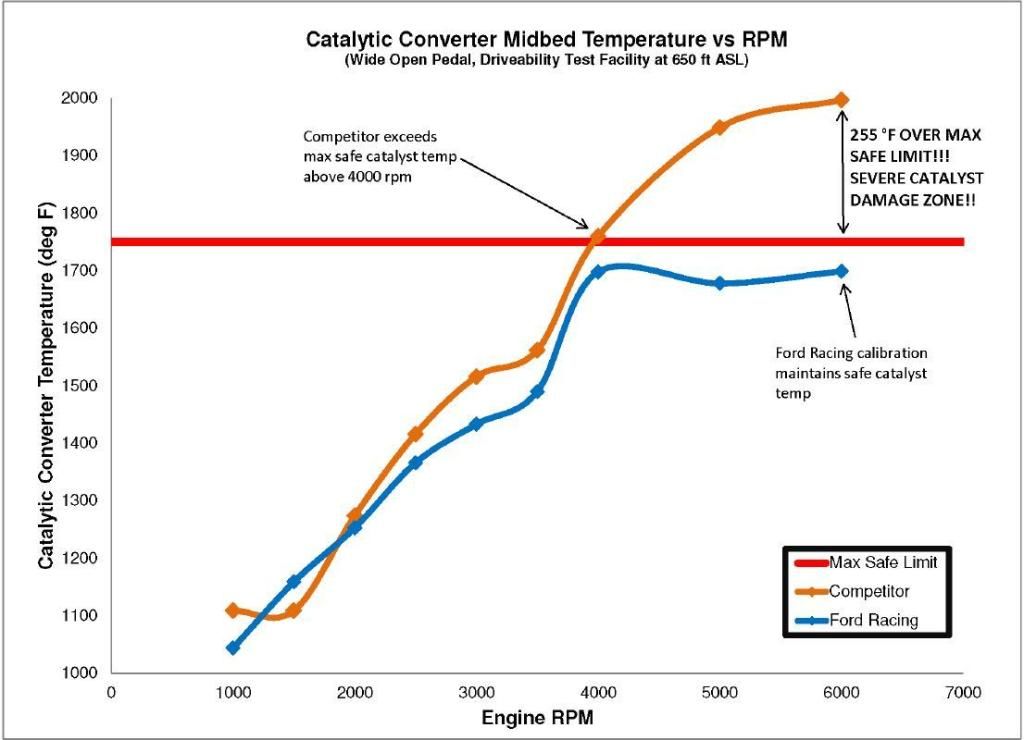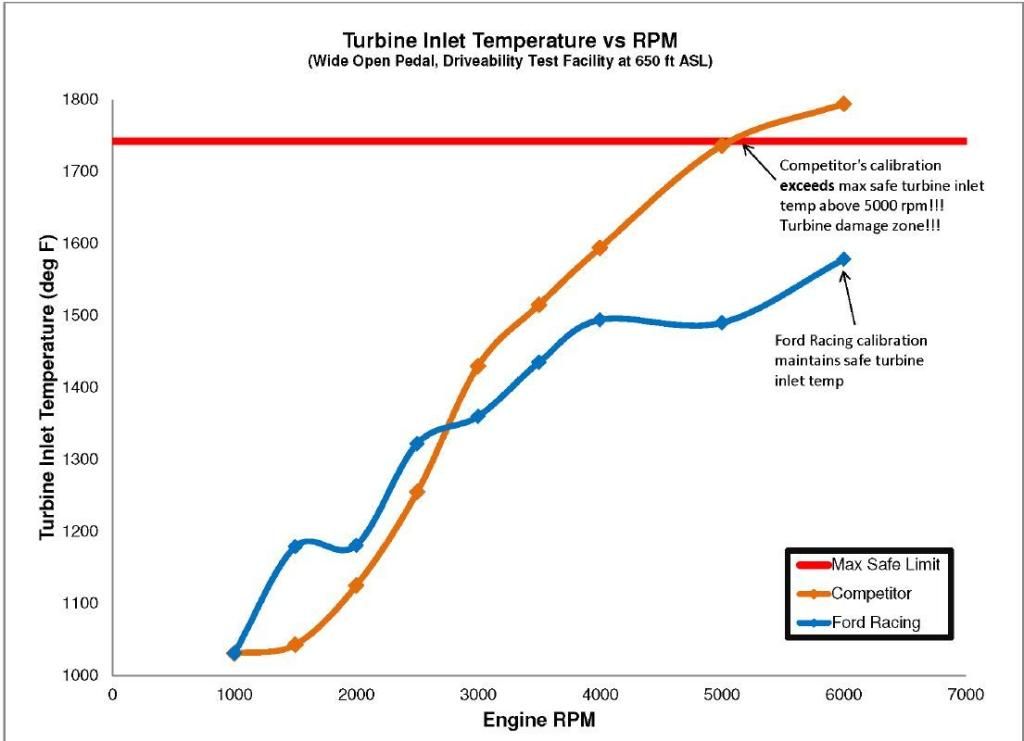 This is a screenshot from my Dash Command app using an OBDII scanner to get readings.
Obviously it is not WHP, but gives a good idea of the capacity of the tune.
Prior to install, the readings were 310 hp/280 tq.