Discussion Starter
•
#1
•
So ya, I guess I should start this while its still a build thread. Not a built thread.
FLORA
Well, it all started back in the summer of 2012
I started shopping for sports cars, test drove a mustang, challenger and camaro.
And really liked the mustang, but held off because my trusty steed JEEP was still kicking...
I also in the spring of 2013 test drove the st, and it was love at first shift!
So skip ahead and Im 2 months away from my wedding and its august 2013, and my jeep brakes a lifter at work.
of course, lives a miserable 8 indestructible years and brakes 2 months from my wedding...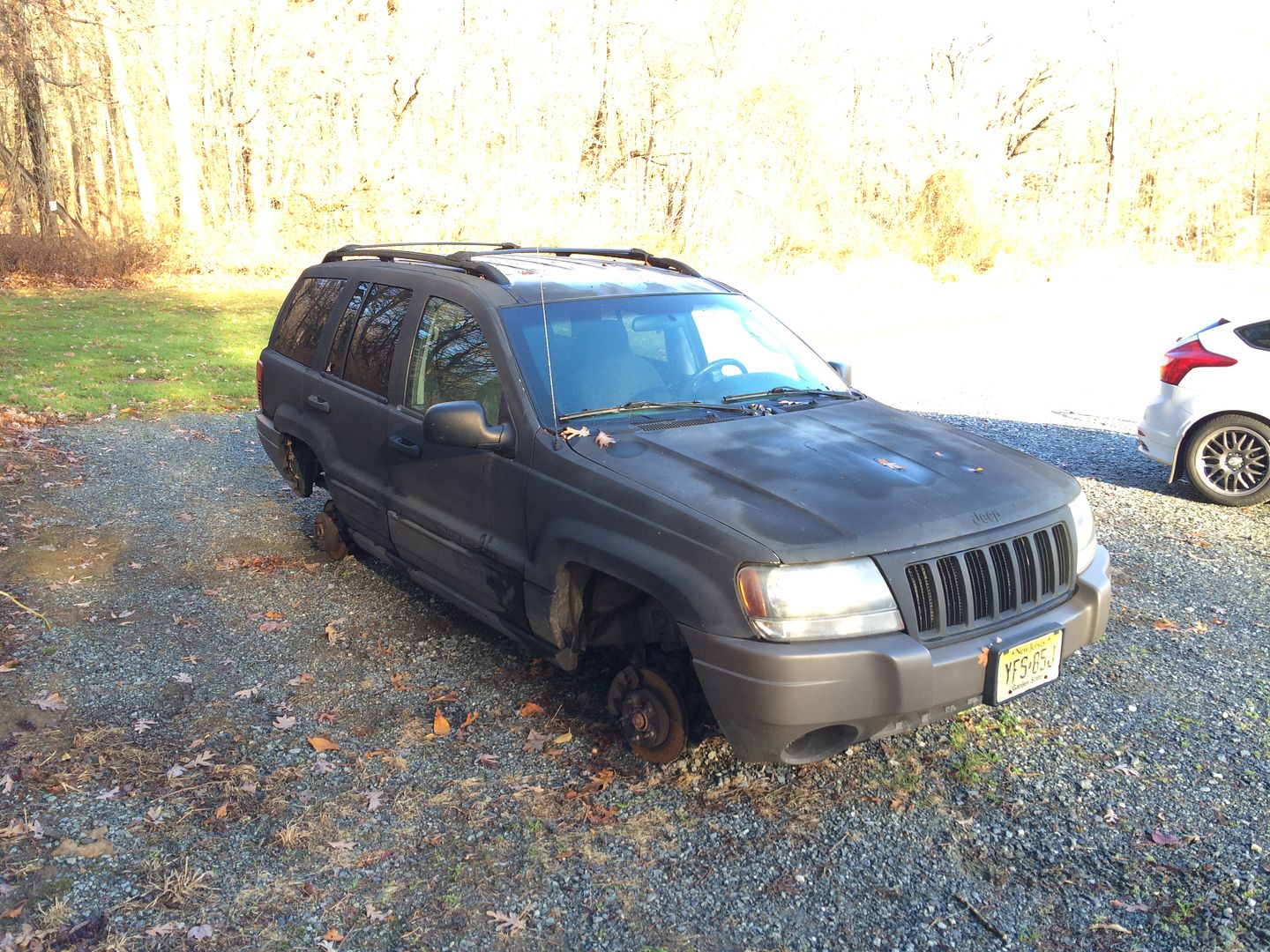 Stripped and donated.
So I called my wife and broke the news, and told her I would meet her at the dealership. (in my mind I already knew what I was getting)
She pulls up and I'm sitting in a ST just grinning, so after we go for a test drive to together and I point out how family friendly it will be! she's on board.
So she hated the recaros, I hated the my ford touch. and I was strapped for cash because of the wedding....... soooooooo ST1 it is.
Ahhh, innocent stock.