Discussion Starter
·
#1
·
I should have started a thread earlier to share my ST's journey of modifications but I never did. So here we go!
My story
:
I pre-ordered the ST3 about a week after Ford announced that they were taking pre-orders. I have a '12 Focus SE hatchback that I absolutely love but I just wanted more. My intentions for purchasing the ST was to have a great weekend driver, but also a project car that I could hopefully take to the track. I've always liked the look of blacked-out cars, so most of the appearance modifications will be geared more towards attaining the black-out look. The majority of my modifications are performance mods however; most of the money that I have spent and will spend on this car will be for performance.
So far I've done the following
:
Cobb AP w/ with the latest Stage 3 map
Cobb Intake
Cobb Intercooler (2nd hardest install, had trouble finding cobalt bits to drill with)
CP-E catless downpipe
FSWERKS 3" exhaust (with the tips painted flat black)
JBR 88a rear motor mount
Turbo Tech Racing passenger side motor mount
Cobb Front Swaybar (hardest mod done so far)
Steeda Rear Swaybar
18x8" Sparco Assetto Garas (black, with the center cap nite-shaded)
Steeda Short-Throw Shifter kit
RokBlokz mudflaps
Redline hood struts
WC Lathe 1lb shift knob (with grooves cut all over)
20% tint all around
The above mods ended up costing me
$5,120
not including shipping.
My plans for the future
:
Oil catch can (sitting here awaiting installation)
Solid shifter bushings (sitting here awaiting installation)
Color all the leather stitching black (on-going modification)
Use black vinyl to cover up some of the interior pieces
Nite-shade the front/rear "Ford" emblems, and tail lights
Bigger turbo
Better clutch
Wider wheels and tires
Coilovers
Here's some pictures of my car
: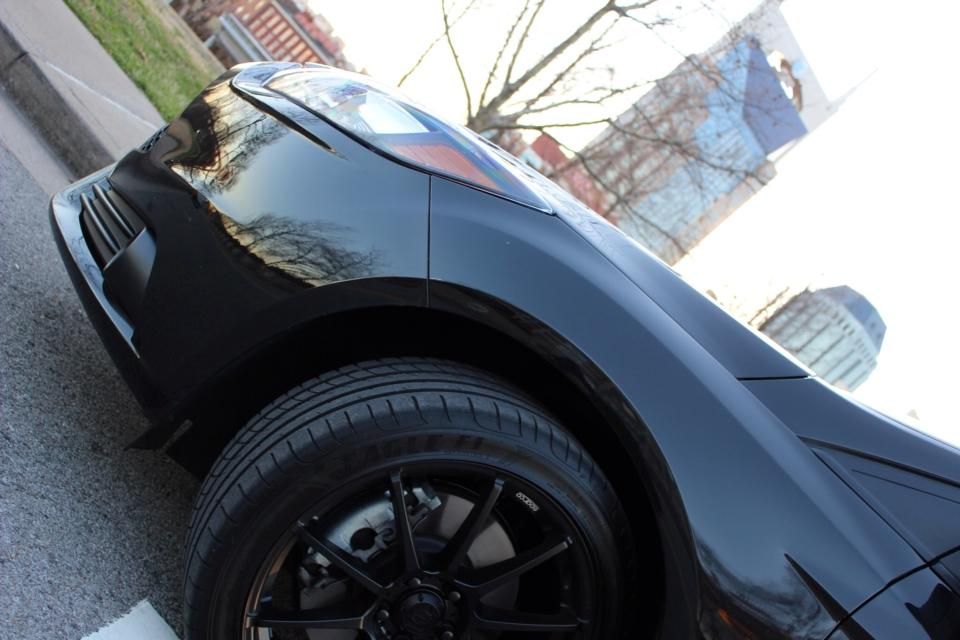 From now on I will keep this thread updated with everything I do to my car.
Have fun and drive safe,
-Ocysp