Discussion Starter
·
#1
·
Had to post some updates on our 2013 2.0 Ecoboost ST Escape.
We re-drilled the funky 5x108 hubs to the far more common 5x114 pattern. That was "difficult" to say the least. Made a jig and were able to use a carbide drill on the front, the rear hubs unbolt easily so we took those off and did them in the mill.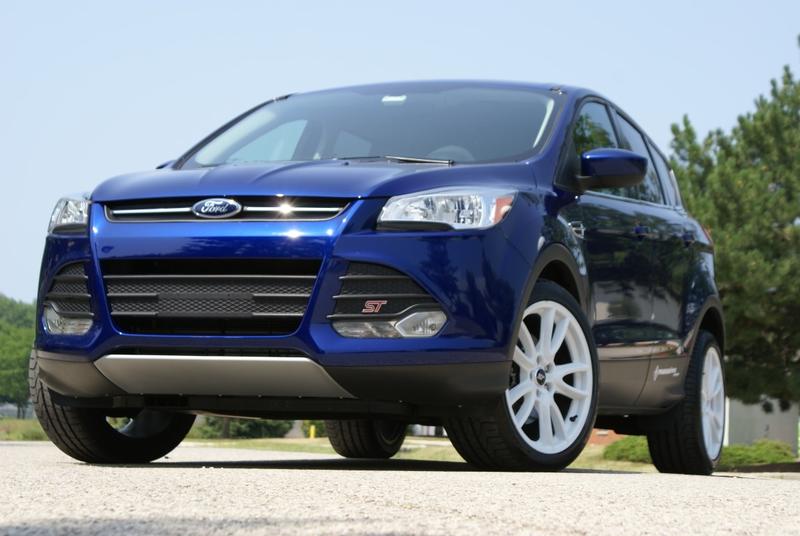 This allowed us to use 19x9" Ford Mustang "Brembo Track PAck" OEM wheels and 255 40 Pirelli summer tires!. We machined the Mustang badges from the center caps, machined them down a bit, and affixed "ST" badges. We have also added an ST badge to the front lower grill and rear hatch. Removed the Ecoboost badge.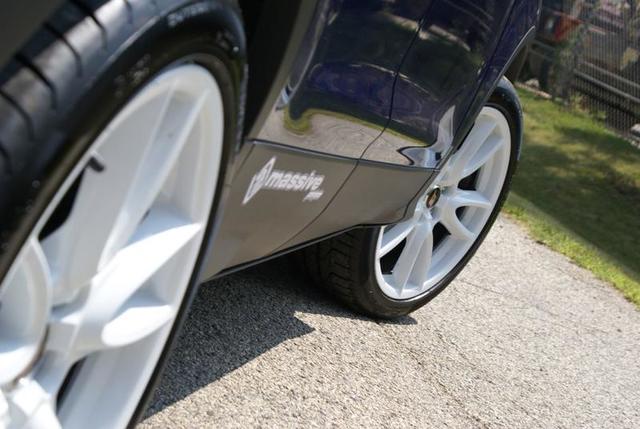 We swapped out the stock spare with an aluminum 17" unit from a 2013 Mustang as well. 10 pounds lighter!
We developed a bolt on axle back 2.5" 304 SS exhaust, have done lots of testing and now have created a jig. Look for production units soon. Sounds great and saves 19lbs off the car!!!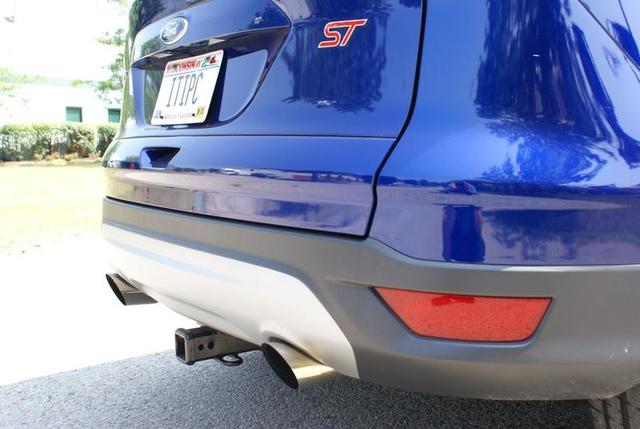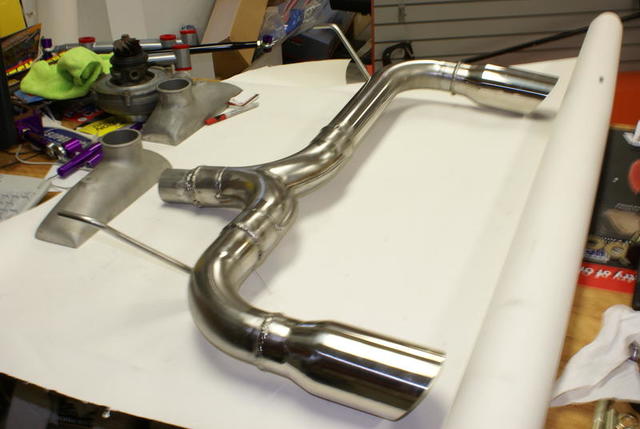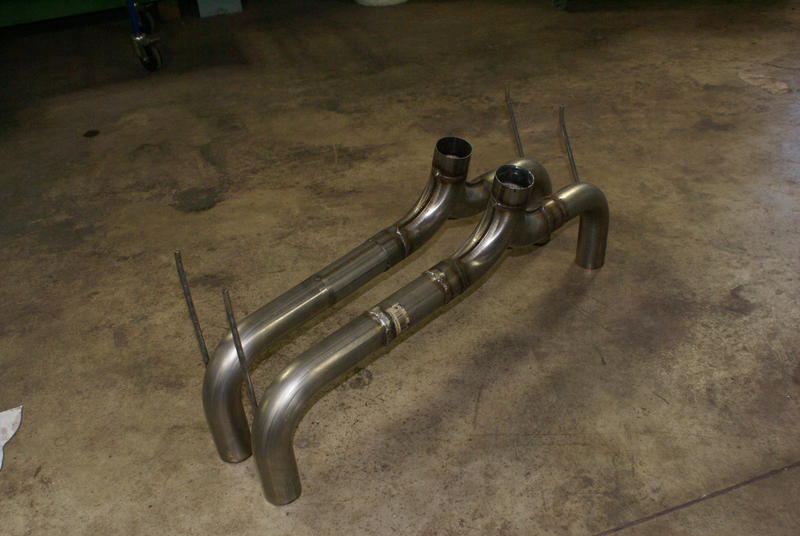 Added a spoiler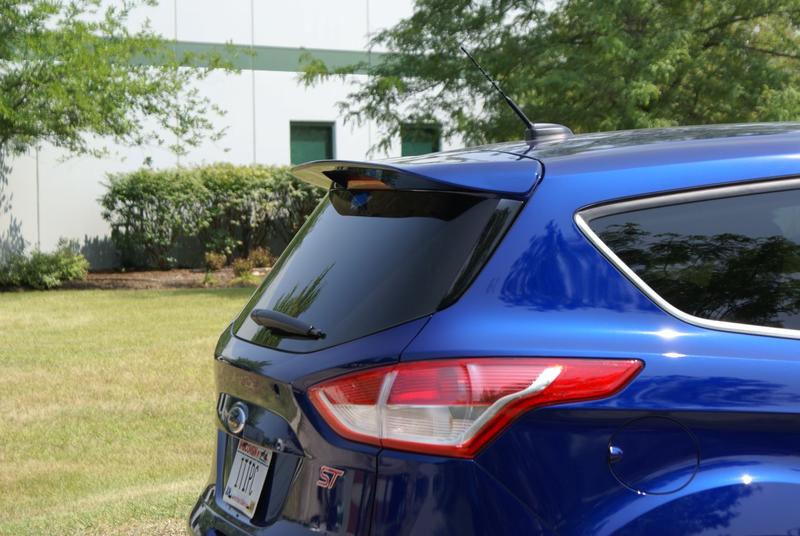 Put a hitch on too.... I know I know. Weight. But we do like to add a bike rack to the back and it works perfect with a real receiver hitch.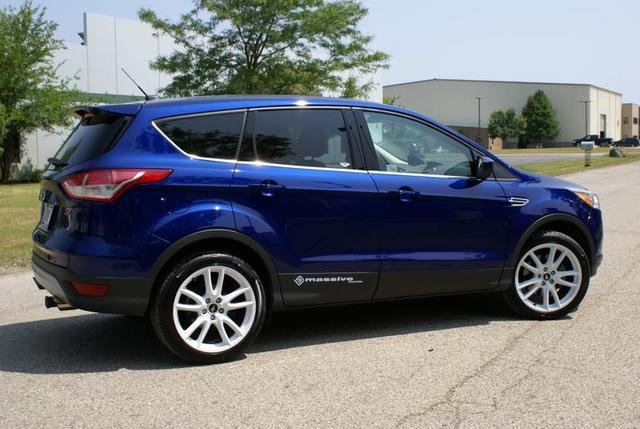 Added a Focus ST engine cover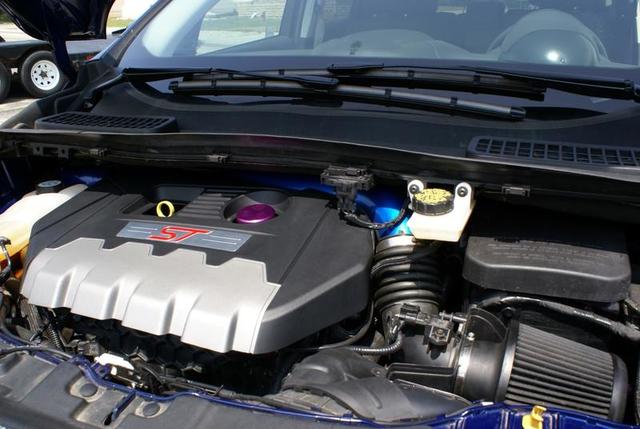 Along with a modified FSWerks intake tube which we powder coated blue.
Massive oil cap of course.
Did a complete leather seat conversion, black with blue alcantara inserts. The kit did come with door panel inserts as well, just haven't gotten around to installing those yet.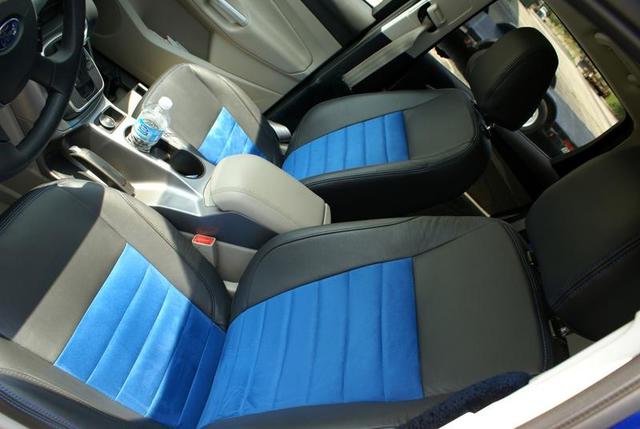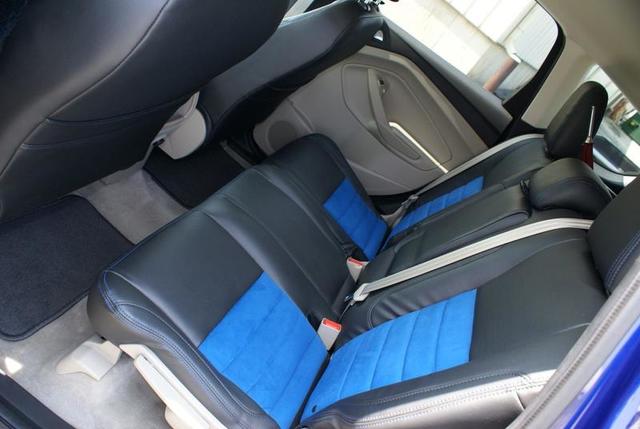 We also installed a pod on the dash with a Stack boost and oil pressure gauge. Pics of those tomorrow.
Anyways. Hope you like her. More to come.