Discussion Starter
·
#1
·
I found very little mention about this downpipe so decided a new thread is worthwhile. I purchased a "PLM" downpipe off of eBay a few weeks ago, best guess is it may be a Milltek knock off. Regardless, it's construction seemed quite different than the pictures still available in the 199.99 eBay downpipe thread, so I figured I'd do my own little write up. I ended up submitting a Best Offer on one listed at $179.99 + $20 shipping and got it for $168 + $20. If it is the same one, sorry. Apparently PLM stands for Private Label Manufacturing.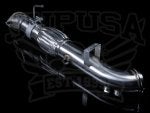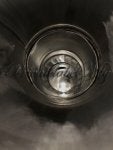 Pros:
price is significantly less than other new catless 3" downpies
surprising quality and welds compared to what I am used to receiving from eBay China stuff
found a USA seller/quick ship
came with all new bolts, gaskets, and spark-plug defouler (for those that want to turn off code P0420 that way and not a tune
I have not had catback or any other fitment issues anyone else mentioned having, absolutely flawless fitment
two piece design is ingenious and makes installation and final fitment a breeze
got Stratified tune for it, no issues
very quiet with stock CBE
comes with two flanges, one for 2.5" and one for 3"...by being on the downpipe side, this saves you from having to weld the adapter (like other kits, some people do not have welders at home)
extra bung for wideband, plug included
my particular eBay vendor click2buyhere was very fast with the two technical questions I had after purchasing
this plus going back to a stock CBE yielded a better WOT sound, ultra-quiet, and eliminated all the drone my stock downpipe + FlowMaster CBE had. The ultra quiet (maybe even TOO quiet) is really the purpose of my switching this, wife hated the drone ~ 75 mph and people were seeing no restriction on the dyno with the stock CBE and 3" catless DP.
able to purchase through eBay, multiple layers of protection as the buyer from Paypal, credit card company, etc. in case I got a dud
Cons:
I can't figure out how to connect the downpipe brace (two bracket flange). my car's previous owner had a DEPO downpipe so maybe he unbolted/lost/deleted something. I will also be adding a RMM, may be a factor
very, very rarely clunk on accel...I am researching what it is trial and error and will post if I find something...it is not the two long hanger rods others have mentioned hitting the subframe
I can't be cool and list expensive name brand mods in my signature
no instructions, really didn't need them
would like to see high temp exhaust RTV included in anything with a exhaust clamp or V band
exhaust smell due to catless. I have found driving very grandma for the last few miles of a trip and shutting off the ignition ASAP after getting into the parking space helps a lot
https://www.jhpusa.com/store/pc/viewPrd.asp?idproduct=37800&idcategory=0
PLM TURBO DOWNPIPE FORD FOCUS 2013 2014 2015 ST SS MK3 2.5 3.0 PLM | eBay
Overall I am 9.5/10 happy with this purchase. Came fast, appears very high quality, well thought out. I chose to put RTV exhaust on the v band on the turbo and between the clamp and the end section once I got fitment where I wanted it (and on the downpipe - CBE gasket). I reused the stock downpipe - CBE multi layer steel gasket and the two bolts. I chose to tune out P0420 instead of use the defouler. I still need to figure out the tiny intermittent clunk and the brace issue. Car runs like a top now after the tune, fitment is amazing with the two piece design, install was a breeze even without instructions. I'd budget 2 hours for a beginner working slowly on your back jack/jackstands. I am running all stock exhaust hangers without issue.
I am currently running the 2.5" flange to the stock CBE. My next modification will be to remake the very short front ~12" section before the stock resonator into a Y pipe. I will switch to the 3" flange (I already cut the flange off and 3" vbanded it while I wait cutout arrival) and run 3" to the Y, then an electric or wastegate (vacuum) cutout I have not chose yet. The other side of the Y will remain stock 2.25" to the resonator and rest of the CBE. When I re-installed the stock CBE, I was using one that was cut off the car so I cleaned up the cut (where the CJ Pony Parts location is in their how-to) and added a 2.25" v-band. This will allow me to take the CBE on/off the car in the future as I see fit without cutting (and v-bands always assist in fitment/tip alignment/etc). I have a few pictures they are not very interesting.
Imgur: The most awesome images on the Internet
<--- CLICK LINK SIX PICTURES...YOU SUCK PHOTOBUCKET!!!
Shortly after this shot is when I cut that 3" end off to get ready to weld the V-band on it. I noticed it is TIG welded both INSIDE and OUT. Pretty high quality compared to what I've seen from other eBay stuff. The flanges are thick but the stainless is a bit on the thin side (I weld really, really hot settings) so I'm sure that's where the eBay savings comes in thinner tubing but certainly nothing thin enough I'm worried about. Aluminum/silver paint at joints and welds is a trick I learned years ago, if you develop a leak it's pretty obvious because the soot is black.
Anyone with tips on the brace issue, a sweet exhaust cutout switch to mount in the interior, or a sweet location to do so I'd appreciate your input. As it is now I am trying to search for an exploded parts diagram view of the stock downpipe area to see if I can figure out what I am missing.