Discussion Starter
·
#1
·
As some of you know,
@SIstomper
and I decided to do a little experiment and take some photos. Let me preface this with one caveat - I and plenty of other's on here believe that you can benefit from an OCC, and I think the evidence here points in that direction. I know there will still be some of you nay-sayers out there who will still disagree. All I can say is look at the photos, leave comments relevant to what you are thinking from the photos, not whether or not other people should get an OCC. Check the negative attitudes at the door please.
Details of the cars: SIstomper - modded to the hilt with BT and SCT tune by Unleashed, dyno runs aplenty, countless data log runs. Moroso OCC
My car - Stage 3 Cobb AP 91 tune from Matt @ Panda. 1 dyno run, about 15 data log runs. NO OCC.
Test setup: SIstomper's car -15,000 miles since last valve cleaning, OCC installed the whole time.
My car, 11,300 miles on the odometer, never had the intake off.
Now to the pictures:
First shots will be of SIstomper's car, cold side pipe dry and clean: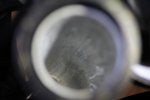 Next we will see a couple of his intake valves, a small amount of dry valve coking evident: (these intake runners are a pain to illuminate and photograph at the same time)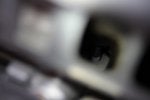 And the last shot is of the inside of his intake manifold just above the TB: a small SPOT of oil in it, no other oil anywhere: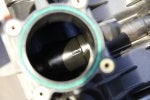 Next up, my car, same pictures and same order. cold pipe, oil puddle and streaks down the pipe wall: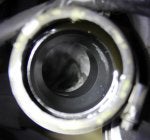 A couple of my intake valves next, black sludge that looks like TAR all over them: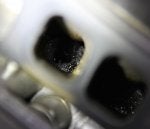 And the last shot, inside my intake manifold was a slick film of oil inside every runner and a thick spot covering the lower section above the TB.
Again, take this for what you see in the pictures and decide if you want to put on the OCC or not. Anyone who thinks it not necessary, please feel free to click the little red X above and go about your day happily.