Discussion Starter
·
#1
·
One of my best friends offered me to tag along on a 14 day trip out to Utah and back. He suckered me in on a dualsport. A 1990 XT225, which is super tiny and underpowered. We craigslisted it in Kansas iirc, rode it in colorado, sold it. Then bought this bad boy in Moab Utah.
1986 Honda XR600r street titled. My buddy has a 86' XL600, and we both share 86 as our birth year, so it's all sorts of nostalgia at this point.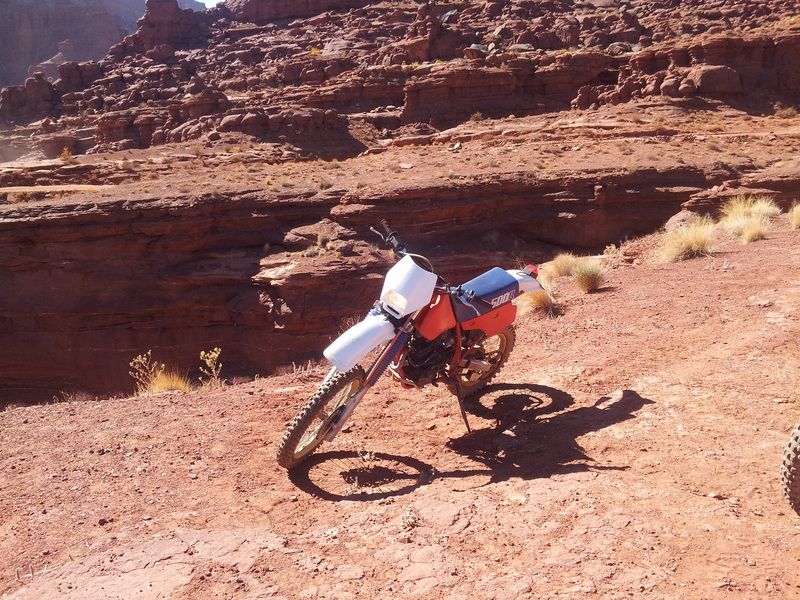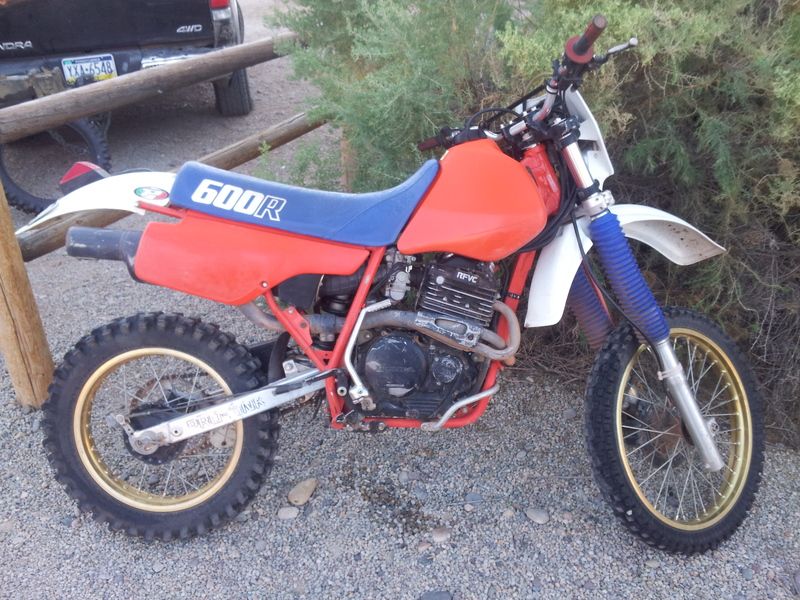 So many plans.
I have to sort out auxillary lighting.
On board tool kit
Wire up turn signals
Adjust front shock dampening
Re-jet carbs for SEPA
Extend kick stand
Phone holder
New instrument cluster
some custom bits
Rear disc conversion
Sort out brake light switch
Hand guards.
Bike was clean and well maintained. A nice torquey thumper to haul my large self up and over things.
I have ridden street bikes, but never hit the dirt scene, my first time off road was climbing mountains in colorado, then in the deserts of Moab, lmao. We even hit Swing arm city in Cainesville Utah. Which was insane...
Being 30, and almost die-ing a few times already, my sense of mortality really woke up on some of these runs, rock climbs along cliff edges, hidden trenches, downhills into jagged rocks. Downhill scares the **** outta me, like the super steep long hill descents where you can't brake and decelling in gear is pretty useless, just hold on and hope your front end doesn't slide out or get hung up. I got thrown a few times, and wrecked out a few. So my concerns were valid. Luckily I didn't destroy myself too bad, and the bike held up as expected. Lol.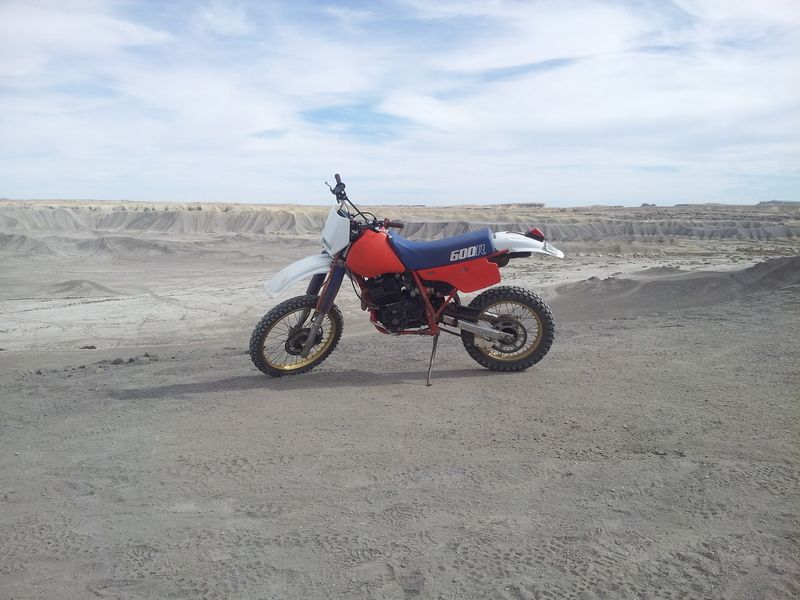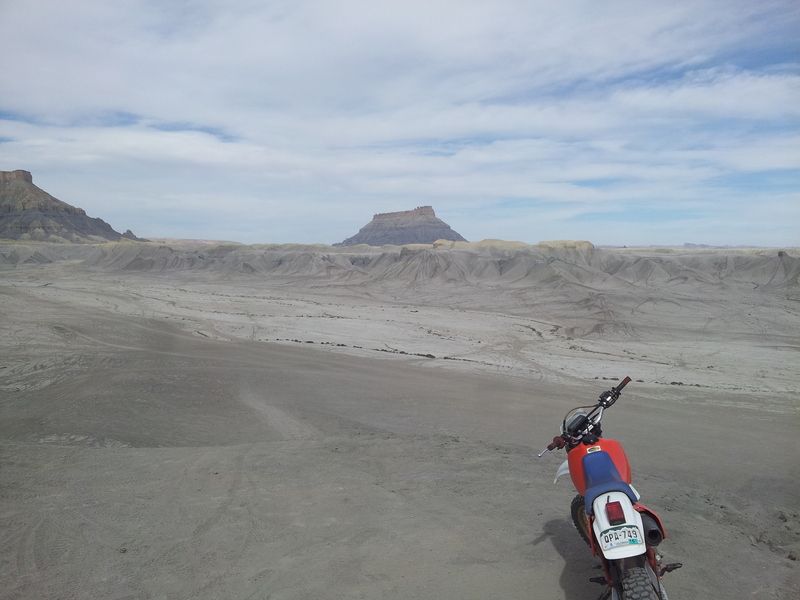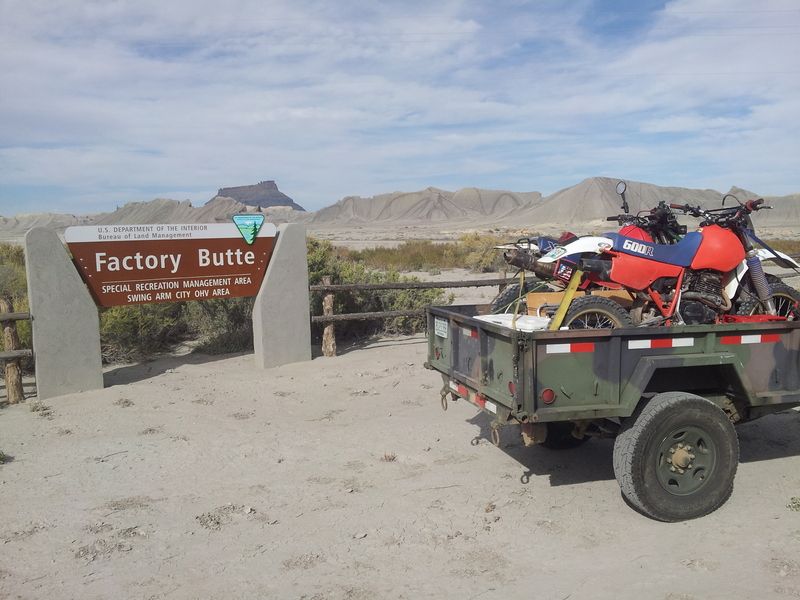 Swing arm city is just insane. So many hill climbs, and jumps, and ridge trails. Just so much to ride. I was pretty gun shy on most of this stuff. Regardless I had a blast climbing some hills and such. No jumps, not for me, not in a t-shirt and sneakers with a craigslisted helmet on. Riding a bike I had only owned for 24 hours.