Celebrate our nations birthday with some percussive discounting!
Remember, Massive makes killer rear adjustable toe arms, rear adjustable camber arms and front adjustable sway bar end links that work on your ECOBOOSTED 2013 Focus ST.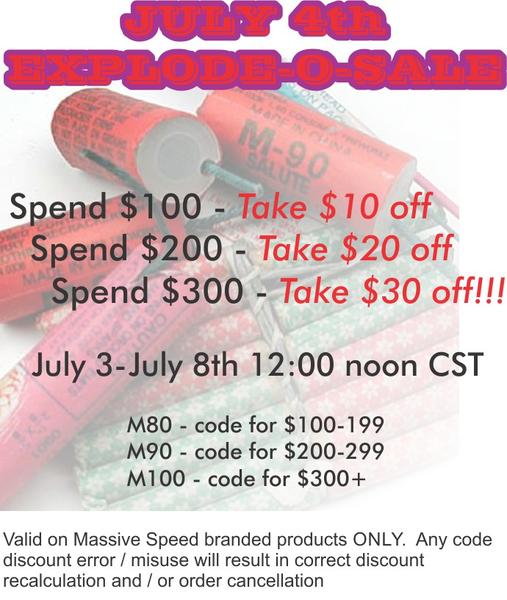 [highlight]
Spend 100-Get $10 OFF
Spend 200-Get $20 OFF
Spend 300-Get $30 OFF!!!
[/highlight]
Enter codes exactly as they appear:
M80
10 off $100-199
M90
20 off $200-299
M100
30 off $300+
Valid on Massive Speed branded products ONLY. Discount is off total. Any code discounting error / misuse wil result in discount recalculation or order cancellation. Dont do it. Well tell your mom and you know it's wrong anyways.
Good from today, July 3rd until Monday July 8th at 12:00 noon CST, 2013
Find the BOMB parts here:
Massive Hardcore Racing Performance Parts - Massive Speed System - Ford Focus Specialists - Homepage