Discussion Starter
•
#1
•
Hello, i thought i would post this up as some entertainment for you all
I have a 2005 Lotus Elise 111S that was a Cat D, which i bought 2 years ago with a view to building a Rover K series Turbo.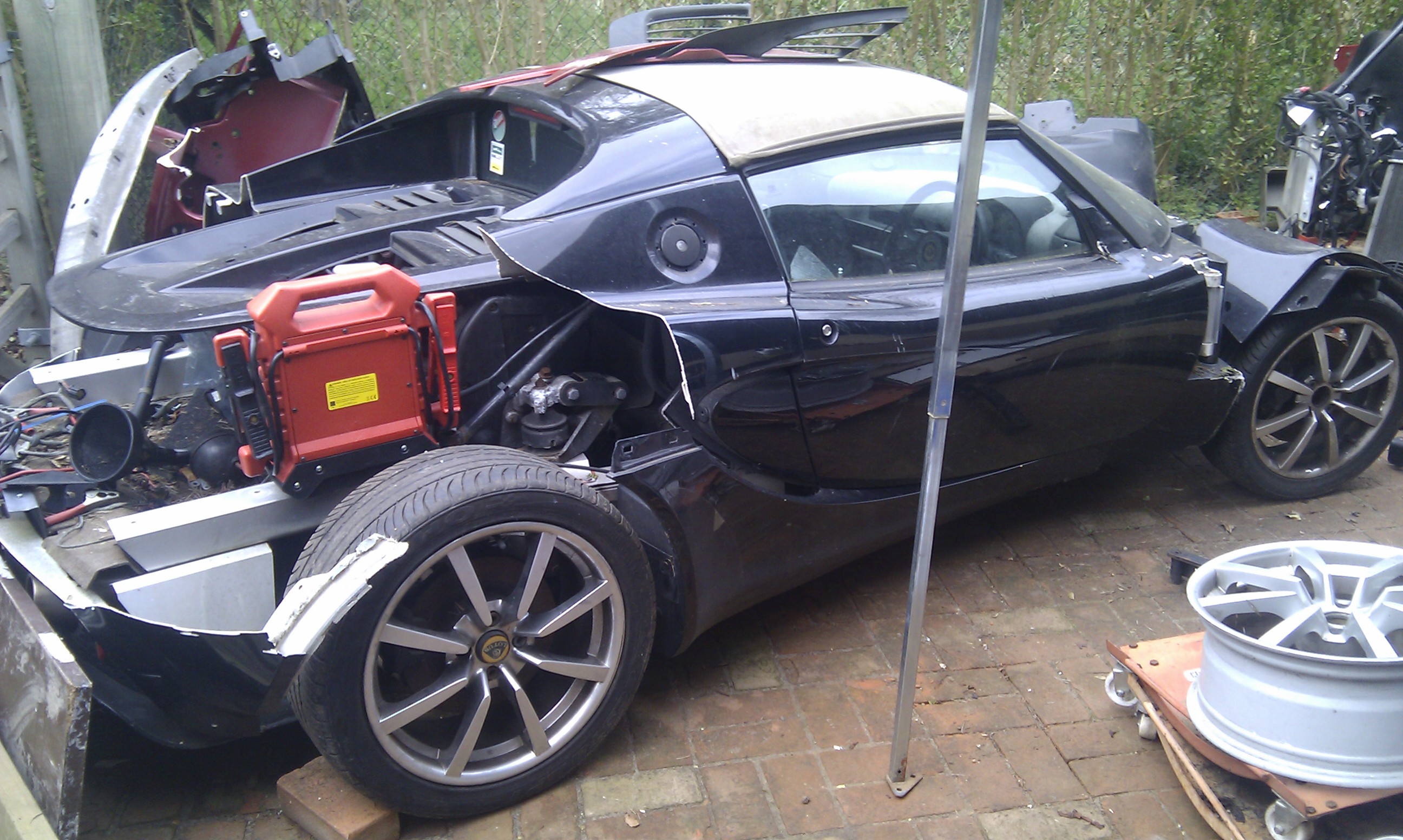 I used to have a Rover 100 with a 1.4 Turbo K Series with just under 300bhp but wanted 400bhp for some unknown reason. The K series above 300bhp gets silly expensive, the 1.4 was about 10k to build, so i heard of someone fitting the T series and long story short made it 420bhp. But it didnt like oil, so one sunny day it rattled its big ends and basically went bang. Engine had less than 2000 miles and was the second T series i had fitted.
So i decided to sell the car and all its bits, came up with a figure and a nice local man said he'd pop round and have it. I panicked told the wife the bathroom was on hold and explained to nice man i had to make it work.
Rebuilding the T series would of been about £4500, but i was pretty certain it would hate its oil again (Engine is tight in Bay and on an angle cambelt to fly, oil pick up is by cambelt)
I looked at 2.3 DISI Mazda engines, but above 300bhp they start needing special bits and ended up being a £6000 build for the engine and aftermarket ECU
So thought 2.5 Duratec Turbo, but again its unknown what it can handle then pistons and rods were scarse and a forged engine was about £4500
I considered the ECOBOOST engine but an aftermarket GDI engine was silly money, £2500 ish plus a loom about £1000
All the above can be used with the PG1 box in the Elise, i have a Rover 620Ti gearbox installed good for over 400lbft
So i did what any idiot would do, i got drunk thought f*%k it and bought an ECOBOOST engine on Ebay for £1700 with everything on it thinking with the ECU and Loom i would be about £5000 so cheaper than the above........
The Duratec has been fitted to the Elise many times before and the ECOBOOST i was told had the same gearbox PCD so i bought some Adaptor plates off the shelf
They also recommended the Silicone Hoses kit, so it looked good (still not fitted to check so heres hoping)
I fitted the Adaptor Plates and Engine mounts, Top mount actually is ok, it has 2 bolt holes and the studs are too big but i can work with it.
The lower mount may not fit.
Adaptor plate is good
I then realised the engine had some balancer shafts, so googled delete and Mountune popped up with a modded Baffled Sump
Then i had a phone call from Specialist Components in Norfolk who are ex Lotus guys, Simon said that he supplied Zenos with their ECU's for the E10S and could supply and ECU and Loom for about £1800 and it would come with a 280bhp map and use all the std sensors and......i stopped him there and bought it
Ford 2.0 Ecoboost Management Kit - Specialist Components
I have 14 wires to connect and the 6 wires to the DBW Pedal, plus Simon has assured me he will give all the technical help i need (he so far is good to his word)
So this is where i am at at the moment
The goal is 420bhp, as this would be about 500bhp/tonne with a 840kg car (T series was 890kgs) so will be looking at either a forged 2.0 or a 2.3 RS Focus engine next year once everything is working