Hey all,
New to the forum and new to Florida. Looking forward to meeting you guys out on our local events. I don't know many people out here in NW Florida but hopefully we can get together for some ST fun. Just got my '15 FoST two weeks ago, was really interested in a hot hatch and looked extensively at the GTI and the ST. Test drove both and I have to say, as impressed as I was with the GTIs interior I was even more impressed with the STs performance. Yes the GTI on paper is the faster car but I didn't get that same sense of "**** YEA :in love:" like I got from the ST. So, I found the one I wanted and pulled the trigger. I am in the Fort Walton Beach/Destin Area and looking for other drivers to find the places to go.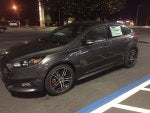 Since the car is so new there are no mods on it and because of my "premium Ford warranty" not much can be done to the car for a while. I did want to ask a noob question and wondered if any other of you guys have had your warranties voided by tuning/moding the car?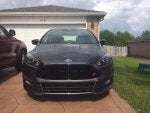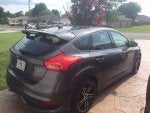 See you guys on the road!