Discussion Starter
•
#1
•
Hi everyone,
Wanted to put together a proper "How to" for moving the blow off valve over to natural vacuum and removing it from the stock solenoid. Hopefully this helps anyone that is looking to make their Turbosmart or Boomba BOV blow off properly! This might requiring adjusting your BOV after the install to adjust it to your desired BOV preference.
Shout out to a fellow ST member for letting me use his car to complete this write up!
Parts required:
1 - 3/16" Vacuum cap (NAPA Auto is where I picked up a 5 pack for $3)
1 - 2 feet of vacuum line 3/16" ID
1 - clamp
1 - Sound symposer delete kit with vacuum port or CPE
(
https://cp-e.com/shop/product/ford-ecoboost-1-6l-2-0l-turbo-maptap/
https://cp-e.com/shop/product/focus-st-blockd-sound-symposer-delete/
https://cobbtuning.atlassian.net/wiki/spaces/PRS/pages/360087555/891100+-+COBB+Sound+Symposer+Delete
)
Tool:
pair of pliers and cutters
8mm wrench to remove the sound symposer delete
maybe a 7/16" wrench to put on the barb
(Picture shows a barb we has that we picked up from ACE hardware because he didn't have the barb that came with his COBB SSD, for reference if you need one it is a 1/8NPT with a 3/16" barb part number is in the picture 4504130)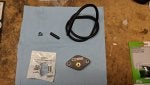 Next picture is just reference to show what it should all look like stock: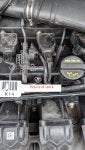 1) Unplug vacuum line going to the BOV from the solenoid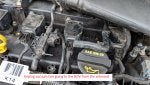 2) Using a vac cap, cap off the solenoid port that the line was removed from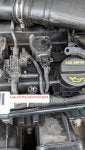 3) Remove factory soft vacuum line from the hard line and replace it with the 2 feet of soft line and route to MAPTAP or sound delete vacuum source
4) last one is just to show the location of the sound delete and how the line routes to it's location.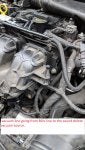 Thanks
Nick