Fast Shipping, Low Prices, Dependable Service. We deliver performance!
Trust our experienced, friendly staff, large warehouse, and years of service experience
to help you reach all of your performance goals!
Why Buy From OAKOS?
Act early and save money on the hard to find, exclusive to OAKOS

BRONZE

RPF1!!
We are the only company with 5x108 RPF1's. Get them while they last!:smile:
To order at the special group buy pricing make sure to call or PM us and mention ST forum pricing!
For those of you holding out for a diffrent color, please keep voting on the pole,
We are thinking about running two colors this time to aid more members wanting a color they voted for.
Image of OAKOS exclusive Matte Bronze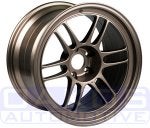 Here is some images of our last group buy in GOLD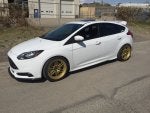 ​
Group Buy Wheel Specs:
Enkei RPF1 18x9", 35mm, 5x108 Matte Bronze*Limited Edition* $1343.00
Availability:
WHEELS ARE NOW ON ORDER! Expected ETA is Sept.
Shipping:
Free Shipping to the lower 48! Also be sure to PM us about shipping cost outside the lower 48 or to APO's.
Payment:
A $225.00 nonrefundable deposit will secure your spot. Deposits will be refunded if 5 spots have not been filled by the end of May. Full payment will need to be made prior to shipping.
Committed Sets:
Enkei RPF1 18x9", 35mm, 5x108 Matte Bronze *Limited Edition* $1343.00
1 @
Evolved
2. @
Devintheninja
3 @
Cali_ST
4 (Mark not an ST.org member)
5
@slimjimfatty
6
@aarony19
7 (Jack not an ST.org member)
8
@Zackstolzenberg
9
10
However if you cannot wait we have 18x8.5 in Gunmetal on order! However it does not have a flat face.
Hub Rings $10 if ordered same time as wheels.
McGard


To order, PM us or call over the phone (586-803-1750) and mention FOCUSST forum pricing and we will be sure to help you out!

Cheers!​