I am selling a set of 18x8 (ET 45) Hyper Black Enkei YS5 wheels with Ultra High Performance All Season Continental DWS06 tires (235/40-18). The wheels are mounted and balanced with sensors installed, and I am including a set of lug nuts, a lug adapter and centering rings.
The wheels are in like new condition, and the tires have 8,000 miles on them. This Enkei / Continental combo weighs 5 lbs less per corner than the stock wheels and tires.
Price: $900.
Location: Nashville, Tennessee
Please PM me if you have an interest.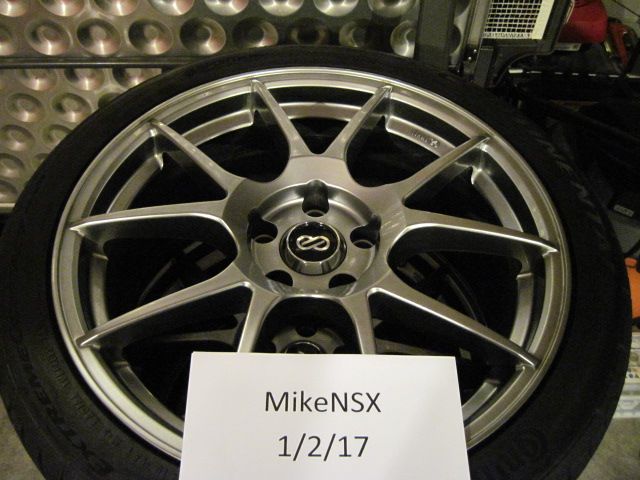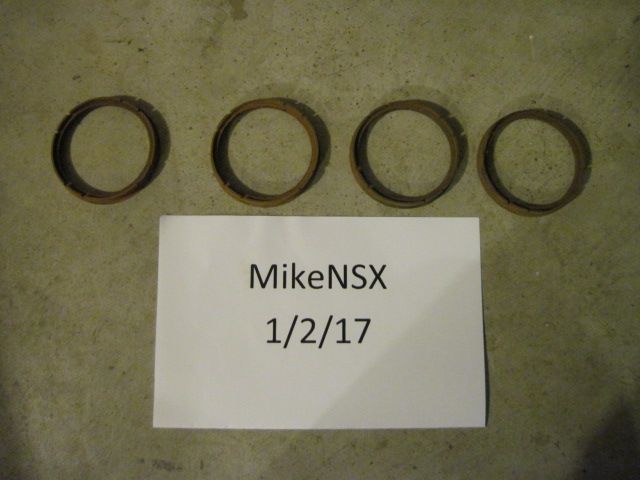 Here is a picture of the wheels on my car. I sold the car about a month ago, so I cannot place the MikeNSX 1/2/17 sign next to the car. If I need to remove this picture, let me know.