Hello everyone. My name is Michael and last Friday I made the leap and bought a 14 Focus ST st3 with 36000 miles on it. Bone stock other than the red painted calipers and the horable red pin stripes. I took it back to Ford Saterday morning and they removed the pin stripes and did a full detail cleaning.
First mod was done Friday night 30sec after I pulled onto my friends drive way. We removed the front tag.
Future plans are to do a JST performance stage 3 along with a MBRP 3" exhaust with a 93 and e30 tune. I bought the first mod saterday morning witch was a Boomba bov.
While waiting for the dealership sat I listed my fully built 94 civic ex up for sale. It had a lsvtec motor I rebuilt it with forged internals and boosted with a turbonetics turbo. It had around 350hp. I ended up selling it sat night for the price I listed it for. With the sale I now have the cash to buy the mods for the ST.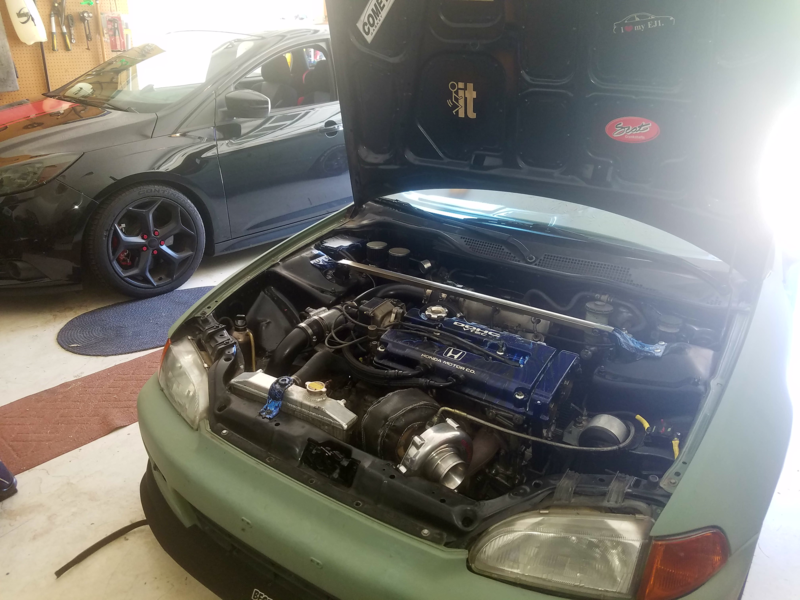 Fyi that's my friends built big turbo ST behind the civic.