Good day to all.
I decided to ask you , is it possible to build a facelift in 2015 with 2012
I know that the front part of our suitable st .
Q: Is suitable back ???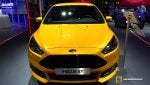 front (By Universe)
http://www.focusst.org/forum/focus-st-builds/42088-another-one-st-facelifted-15-a.html
1868075 F1EB-13005-CA black light right (this is without lamps and blocks ignition!)
1868079 F1EB-13006-CA black light left (this without lamps and blocks ignition!)
1874687 F1EB-15A254-AB PTF right
1874688 F1EB-15A255-AB PTF left
6659902 W700895-S300 piston fixing PTF (need 6 pieces)
1513414 W701459-S303 screw fastening PTF (need 6 pieces)
1933682 strengthener of bumper (ST) - the one because of which all detainees
1880230 F1EB-17A989-BC5UAW plug lattice (under tow hook)
1892898 F1EB-17B968-AC5UAW upper grille
1894486 F1EB-17757-BCXWAA bumper
5310649 F1EB-15A298-CA border PTF right
5310652 F1EB-15A299-CA border PTF left
5316790 F1EB-17K945-AA lower grille
5351110 C1BB-8B262-BA FORD emblem on the hood
1852919 PF1EB-A16610-AA hood (same with vegetables)
1871661 F1EB-13L018-BAXWAA nozzle cap RH
1871663 F1EB-13L019-BAXWAA nozzle cap LH
1890624 F1EB-17F788-AC seal bonnet (in fact - is inserted into the upper edge of the bumper amplifier) - This is what is missing dorestaylu - SEAL! Dirt - no!
1877886 F1CB 13C148-AD (AF) module auto-corrector (need to perepinovat scheme - in the process)
1864640 F1EB 16B075-AA deflector LH
cost of spare parts without painting and installation 2 495.71 USD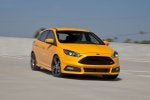 Thank you for the attention
to be continued...