Alright so i may be a bit late on this build thread. . . like 12k miles and 5 or 6 mods late lol. But i will try to keep this in order of when i did the mods and list some future mods that i have planned.
So to start, I bought my 2016 Shadow Black Focus ST1 on April 22, 2016, brand new with 6 miles on the clock.
Here she is the day i picked her up.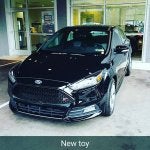 The mod bug hit me pretty quickly. First i got my Focusst.org stickers put on. Then before the car had even rolled over to 1000 miles i bought the stage 1 cobb kit, including air filter, RMM, and APv3.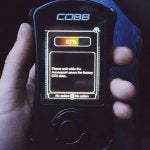 After spending a huge part of my budget on the cobb kit, i had to save up for a bit to get the Ford Racing cat back that i wanted. Which True Blue racing installed at carlisle ford nationals free of charge :smile:.
Just recently I installed some rally armor mudflaps.
The most recent mod is the front splitter from Rally Innovations. Soon to be followed by some side skirts from the same company.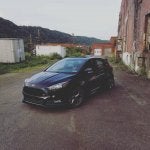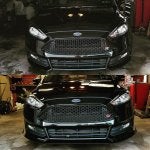 My plan for this car is to keep it as my DD. But along the way i want to add as much reliability and power as i can.
Short term i would like to get supporting mods for a BT that may come in the future. Long term i would like to go BT and shoot for the 350hp range so it is still sane.
***UPDATE 1/9/2017***
DEPO delivers today with a BEAST FMIC and 3" Catless DP. Also, some pics of the wheels that will be mounted today.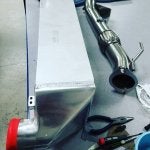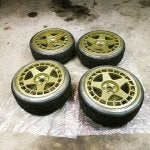 ***UPDATE 1/10/2017***
Wheels are on.