Discussion Starter
·
#1
·
I didn't see any write ups on these tires here so I figured I'd add my .02 cents. Earlier in the year I upgraded my wheel/tire combo. Tires are something that to some degree are a bit confusing to me, I'm not a smart man... So I decided to go with the BFGoodrich g-Force T/A KDW tires to see if I liked them, and I thought the tread pattern looked cool. I have always loved the Michelin Pilot Sport models and ran them on my M6. But I nedded a tire that was good all weather.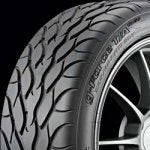 The Good:
Amazing all weather traction, especially in rain (when tires are warm in Winter)
Incredible cornering grip and feedback
Great acceleration grip with no wheel hop at all
Summer Traction is immediate
The Bad:
Tread block pattern is VERY loud (Think of a lifted 4X4 truck with swampers driving by)
Cold Weather renders the tires VERY stiff (This is to be expected but is more prevalent with this tire than others I've used. There is alot of vibration till the tires warm up)
Ran into some issues with the bead sealing properly
Winter traction takes about 8 miles for the tires to get warm enough to not slide
I would not use these tires again on a daily driver, but would on a weekend car.