Looking to have my lease taken over as the car is not practical for me unfortunately. It currently has 705 miles as of 8/23/16 and goes up about 10 per day.
Terms are $335.81 per month, last payment being 06/01/19 with an average of 10,500 per year.
Purchase price is $10,900 after the term.
Located in Lexington, KY. Would be willing to meet a reasonable distance for delivery.
As far as I know you would fill out a credit app with Ford (which I have) and if approved they let us know and it's fairly simple from there.
It is a base, ST1 with no sunroof and Rado wheels.
Email:
[email protected]
More pics can be found here..
2016 Ford Focus ST - Lease Takeover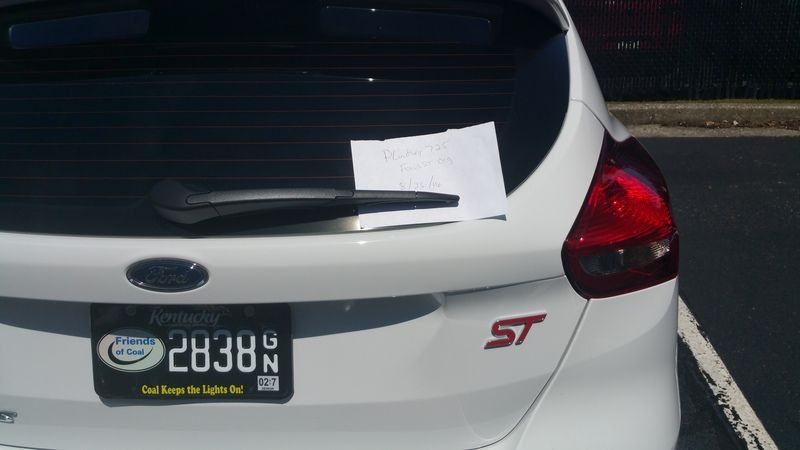 Sent from my SM-N910T using Tapatalk